Benefits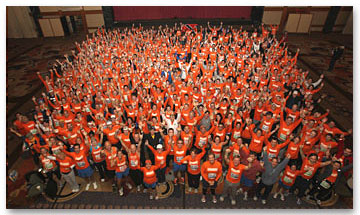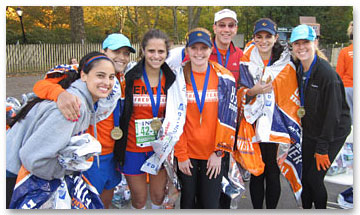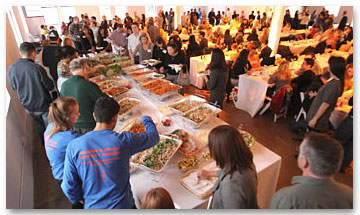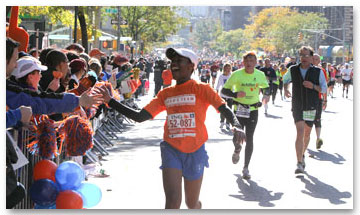 Every step you take and every dollar you raise for Fred's Team brings us closer to a world without cancer. We're here to make sure your experience is memorable and meaningful.
Training
Whether you want to break a personal record or experience the thrill of completing an endurance event, you'll get the guidance and support you need to succeed:
A comprehensive training program designed by U.S. Track and Field-certified coaches Jeff Rochford and Ann Karine.
A training chart with week-by-week goals tailored to your event.
An e-newsletter with fundraising, training and nutrition tips.
A three-piece Fred's Team uniform imprinted with the words "Imagine a World without Cancer."
Fundraising
Inspire friends, family and coworkers to help you take your fundraising to the next level with our powerful online tools and tips:
A personal fundraising page and e-mail application.
An online fundraising tool kit, including print materials and tips to help you easily reach donors.
Fundraising ideas and success stories featured in the e-newsletter.
Top fundraiser incentives, including exclusive Fred's Team gear and prizes!
Dedicated Staff Support
Our caring, committed staff is in your corner, invested in your success, and ready to help. Contact us!
Learn More