Choose Your Own Event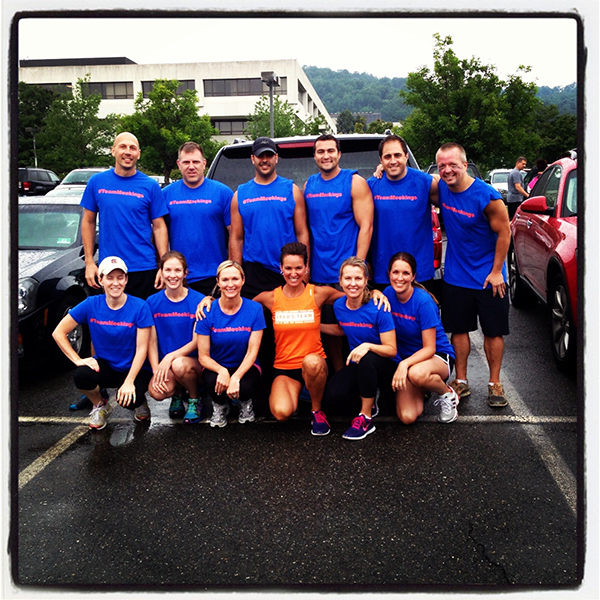 CHOOSE YOUR OWN EVENT
Anytime, anywhere
Pick a race—anything from a tough mudder to a 5K, or a marathon, anywhere in the world—and support a cause close to your heart by joining Fred's Team. Register now as an individual—or start a team!
Benefits
Make a Difference: You choose the area of cancer research that means the most to you, and the money you raise will support Memorial Sloan Kettering. Our physicians and scientists are leading the way in the fight against this disease—MSKCC treats over 400 types of cancer, has produced more FDA-approved drugs than any other institution in the world, and is currently leading more than 900 clinical trials.
Comprehensive Training Support: Our U.S. Track & Field-certified coaches are here for you every step of the way as you train. Charts and tips will be available—and the coaches are an email away!
Fred's Team Uniform: You'll receive a three-piece, orange and blue official set, featuring our powerful "Imagine a World Without Cancer" slogan.
Personal Online Fundraising Page: Raising money for your race is easier than ever—with the click of a button donors can make a gift to you. Customize your page with a photo and/or video, and share your story about why you run.
Fred's Team Emails: You'll receive fundraising and training tips, team news, information about upcoming events and more!
Prizes: Be a "Top Fundraiser" by raising $1,000 or more—and you'll receive additional Fred's Team gear!
Committed Staff Support: We're always here to help you.
*Fundraising Requirement
A $50 Fred's Team registration fee counts toward your fundraising requirement of $500.
A credit card is necessary to guarantee your fundraising requirement.
Please note: You are responsible for registering for your event and paying the registration fee. Registration for Choose Your Own Event is not open for the TCS NYC Marathon, NYC Half and the Boston Marathon. For registration information on those races, click here.