Team BMT's fundraising page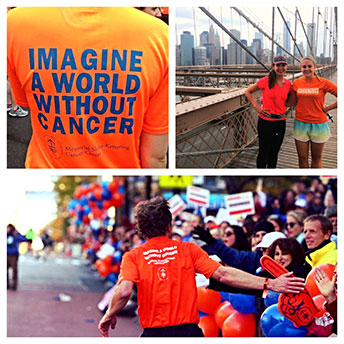 Team BMT
Goal:
$16,500.00
Achieved:
$16,525.00
Help Team BMT Make a Difference in the Race Against Cancer!
Bone Marrow Transplantation (BMT) is a procedure used to treat a variety of hematologic malignancies including leukemias, lymphomas, and myelodysplastic syndromes. It is by far the most complicated cancer therapy to date and aims for cure. BMT patients embark on a long and complicated journey and their stories are sometimes triumphant, sometimes tragic, and always very moving.
We run for BMT because the struggles of these patients have touched each of our lives every day in unanticipated ways. Three of us work in the trenches, spending most of our working hours trying to improve the fate of our BMT patients. Our team includes a transplant physician whose laboratory is focused on developing a safer transplant and two administrative assistants, one intent on becoming an NP and one planning to go to medical school.
Please join us in our effort to raise funds for life saving research, and know that 100% of your contribution will go directly to the Bone Marrow Transplant program here at MSKCC.