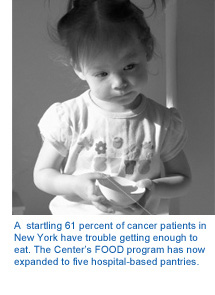 Despite a decrease in overall cancer death rates in the U.S., immigrants and minorities continue to experience disproportionately higher cancer incidence and mortality rates for many cancers. The Memorial Sloan-Kettering Immigrant Health and Cancer Disparities Service (IHCD) works nationally, with a focus on New York City and New York State, to identify the causes of health and cancer disparities among underserved populations and to develop solutions to alleviate them.
The Immigrant Health and Cancer Disparities Service has a robust research, service delivery, and education agenda, reaching tens of thousands of at-risk people each year. Reflecting New York's diverse population, the programs are conducted in various languages, including English, Spanish, Chinese, Arabic, Russian, Haitian Creole, French, Hindi, Urdu, Punjabi, and Bengali. Four of the IHCD's initiatives are highlighted below:
provide language translation and interpretation support to thousands of patients each year, enabling them to more fully participate in their medical care and in clinical research.
brings together community members, providers, and policy makers to tackle barriers that prevent immigrants and other underserved communities from accessing cancer treatment. It provides culturally responsive, tailored case management services for patients at twelve hospitals and conducts intervention and outcomes research to address patients' greatest needs. Data collected through ICCAN showed that a staggering 61 percent of cancer patients in New York are food-insecure.
To address hunger among immigrant and minority cancer patients, we created . Working with the Food Bank of New York City, IHCD has opened five medically-tailored food pantries in New York and now provides food vouchers and facilitates grocery deliveries to those with limited finances and to those who are too ill to shop.
are geared toward various communties, including South Asians, Arabs, Latinos, Chinese, and West Africans to reflect the richness of New York City. Our activities include health fairs, education workshops, patient navigation services, and research enrollment.
You can support the important work of MSKCC's Immigrant Health and Cancer Disparities Service by making a contribution online or by mail. You may make your contribution in honor or in memory of someone.