In Memory of Jennifer L. Gerner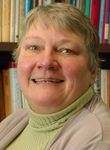 Fundraising Goal: $20,000.00
Total Number of Gifts: 19
Total Value of Gifts: $4,956.00
Please bookmark this page.
Recent Donors
Kathryn Krase
Joshua A. Gerner
Yamin and Diane
David and Susan Watkins
Susan Murphy
Jeff & Linda Anderzhon
Francille & John Firebaugh
Gene and Sandy Gerner
Ron and Brenda Bricker
Team at Placed

Full Donor List
X
New Giving Pages
We're excited to announce the launch of our new Giving Page platform! In the fall of 2015, current and new users will gain access to a suite of upgraded features. We look forward to providing an enhanced Giving Page experience for all.
In Memory of Jennifer L. Gerner
Fundraising Progress
In Memory of Jennifer L. Gerner

Goal:

$20,000.00

Achieved:

$4,956.00
Jenny Gerner died on October 4, 2012 after battling several instances of sarcoma cancer. After graduating from Shenandoah High School in 1966, she attended the University of Wisconsin in Madison. Upon completion of her PhD, she became a Professor at Cornell University in Ithaca, New York. Jenny was well loved by her family, friends, colleagues, and students. Jenny was treated by Sloan-Kettering. It is our hope that our donations will lead to a cure for the sarcoma type of cancer and honor her memory.
---
If you think this page contains objectionable content, please inform the system administrator.