In Memory of Barbara Williams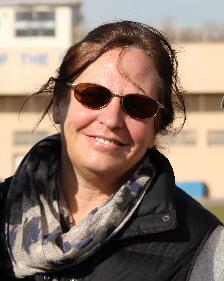 Total Number of Gifts: 125
Total Value of Gifts: $13,521.00
Please bookmark this page.
Recent Donors
Beverly Farrell
Justin Miller
The Bremer family
The Powell-Lopez Family
Mikki and Anthony Cottet
The Simon Family
The Wright Family
Abadi Family
Noah Schwartz
Ostroff Family

Full Donor List
X
New Giving Pages
We're excited to announce the launch of our new Giving Page platform! In the fall of 2015, current and new users will gain access to a suite of upgraded features. We look forward to providing an enhanced Giving Page experience for all.
Barbara Williams (nee Silver), 55, of Millburn, N.J., passed away on September 6, 2013.
Born in North Hollywood, CA, to Joan Bender and Jerry Silver, she received her Bachelor's degree in 1980 from Cal Poly University, in San Luis Obispo, her J.D. from University of California, Hastings College of the Law in San Francisco in 1983, and in 1992, an LLM in International Trade from New York University School of Law.
After graduation from law school, Barbara worked at several firms in San Francisco. From 1992 to 1994 she clerked for the Honorable Richard Goldberg at the U.S. Court of International Trade, NY, NY. In 1994, Barbara joined the U.S. Dept. of Justice, Civil Division, International Trade Field Office in New York as a litigation attorney and in 2004 she was promoted to Attorney-in-Charge. Barbara was a passionate and thoughtful attorney who took great pride in her work for the Department of Justice. She strived to do the right thing in all matters she handled. Barbara was very active with the Court of International Trade Bar Association, serving as the Chair for Continuing Legal Education and Professional Responsibility, and a frequent speaker at conferences and bar association events.
Barbara was a vibrant woman and easily made lasting and meaningful friendships. She was loved by all who knew her. An avid reader, Barbara also traveled extensively throughout Europe and all 50 states. Her greatest joy, however, was her son Jackson. She especially enjoyed watching him play ice hockey and lacrosse.
Barbara was the beloved wife of David and the devoted and loving mother of Jackson. She is survived by her parents, her brothers Steve Silver, of Porterville, CA, Rick Silver of Derwood, MD and Larry Silver of San Luis Obispo, CA, and many loving nieces and nephews.

---
If you think this page contains objectionable content, please inform the system administrator.