Lisa Bonchek Adams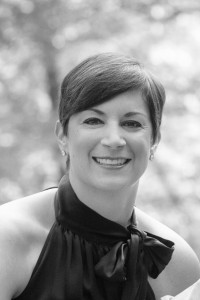 Fundraising Goal: $100,000.00
Total Number of Gifts: 538
Total Value of Gifts: $85,975.00
Please bookmark this page.
Recent Donors
Ms. Joy Bilharz
Ms. Emily Keeton
Bill Boemanns
Arleen Tarutz
jandemommy
Arleen Tarutz
Barrie Krantz
Betsy Thorn
The Malinin Dunn Family
Laura & Michael Abate

Full Donor List
Lisa Bonchek Adams
Fundraising Progress
Lisa Bonchek Adams

Goal:

$100,000.00

Achieved:

$85,975.00
Originally diagnosed "early" with DCIS and later with invasive ductal carcinoma of the breast in December, 2006, I received a diagnosis of metastatic breast cancer in October, 2012, more than five years after completing chemotherapy and a double mastectomy.

There is no cure for metastatic breast cancer; the metastases (areas of breast cancer that have traveled from the original location) are what eventually kill people with breast cancer once the cancer eventually moves to vital organs.

Treatments vary based on the subtype of cancer. Chemotherapy, anti-hormonal agents, radiation, and targeted inhibitors are some of the options available. These are only temporary, however. Metastatic breast cancer becomes resistant to each treatment, if it responds at all. I have been through six different regimens since diagnosis and one clinical trial at Memorial Sloan-Kettering.

I have been writing about my experience living with cancer and being involved with the clinical trial on my website http://www.lisabadams.com where more than 10,000 readers a day come to learn and share. I document my daily experiences via Twitter at @adamslisa.

I am a mother of three children (16, 13, and 8), and a loving wife, daughter, sister, and friend.

At this time I have metastases to many places including my brain, liver, and bones. I want to raise money for metastatic breast cancer research at MSKCC. This type of cancer needs more funding than ever before. Despite the fact that 20-30% of those diagnosed with breast cancer will eventually have a metastasis of their cancer, less than 5% of money donated to breast cancer research goes to the metastatic domain.

Please join me in supporting the work MSKCC does every day to help those of us living with cancer.

I'd like to make a special public note of thanks to my MSKCC oncologist, Dr. Chau Dang. To read about our special relationship, please go here: http://bit.ly/W88zru

She is a caring combination of researcher and health care provider. I hope this money will help her and her colleagues do even more to find better treatments for us and give us what we want most--- time.
---
If you think this page contains objectionable content, please inform the system administrator.