The Katha Diddel & Warren Family Fund for Genome Research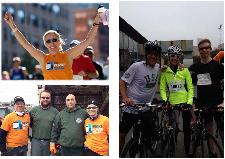 Total Number of Gifts: 203
Total Value of Gifts: $64,475.20
Please bookmark this page.
Recent Donors
Martha Hastay Keating
Heather Diddel and Sam House
Hope and Jordan Langner
Emily and Tom Michaud
Harry & Donna Meinhold
Deborah Colman
David Sussman
The Legal Project
Bart and Rachel Breinin
Heather Diddel and Sam House

Full Donor List
X
New Giving Pages
We're excited to announce the launch of our new Giving Page platform! In the fall of 2015, current and new users will gain access to a suite of upgraded features. We look forward to providing an enhanced Giving Page experience for all.
Thank you for supporting The Katha Diddel & Warren Family Fund for Genome Research which I, along with my children Paul, Thompson, and Kiki, have established at Memorial Sloan-Kettering Cancer Center.

This fund will provide crucial support for the physician-researchers at MSK who are developing
personalized treatments for patients based on the genetic mutations in their tumors—delivering less toxic, cancer-killing medicine quickly and directly.

Fundraising for cancer therapies has always been deeply meaningful to David, my family, and me. I have raised money for cancer research and other diseases through endurance sports, including triathlons, Ironman, and marathons. I started when I was 18 years old at Brown University where I participated in my first 30 Hour Dance Marathon for cancer research. For 6 years, I've participated in the Pan-Mass Challenge for Cancer Research that entails a 200-mile, 2-day bike ride. This year, David and I ran the New York City Marathon together for the first time.

Cancer research at the cellular/genome level is producing treatments that are making life giving difference right now to the people we love fighting cancer. It is the gift of more time and health.

Your donation is so important of our breakthrough new Fund.

Gratefully and With Love,
Katha, Paul, Thompson and Kiki

To see some photos of our past fundraising efforts go to: http://www.flickr.com/photos/106676537@N08/

*If you would like make your gift offline, you may send your check to India Laughlin at the below address:

Memorial Sloan-Kettering Cancer Center
Attn: India Laughlin
633 3rd Avenue, 28th Floor
New York, NY 10017

** If you would like to make your gift in memory of a friend or loved one, please make your gift online and email India Laughlin at laughlii@mskcc.org or send your check with a note to the above address.




---
If you think this page contains objectionable content, please inform the system administrator.