Welcome to My Fred's Team Page
Name: Joe Flanagan
Event: Ironman Lake Placid
Date: 07/22/2018

Donate
I CAN IMAGINE A WORLD WITHOUT CANCER
As a participant in the 20th anniversary of Ironman Lake Placid on July 22nd, 2018, I plan to swim, bike and run 140.6 miles to raise money with Fred's Team to support critical cancer research at Memorial Sloan Kettering Cancer Center (MSK). I'm committed to making a difference in the lives of countless people touched by cancer.
SUPPORT LIFESAVING RESEARCH
By donating to my race, you can help give doctors and researchers at MSK the funding they need to make groundbreaking discoveries and conduct lifesaving clinical trials. Every dollar raised is another great stride towards progress—and brings us one step closer to a world without cancer.
THANK YOU!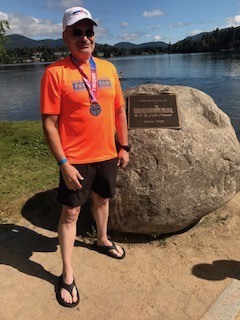 2017 Mirror Lake, Lake Placid, NY