Welcome to My Personal Page
I CAN IMAGINE A WORLD WITHOUT CANCER

The Finish Line: Scarlett Update
Scarlett's very long and challenging battle against cancer began six years ago. Her treatment lasted 26 months and included high dose chemotherapies, cranial radiation, and over 35 spinal taps. During this time she was unable to return to school. Four years ago, Scarlett had her final chemotherapy and was declared NED, No Evidence of Disease, and since then we have watched Scarlett flourish. Today, we can see the finish line ahead.
SUPPORT LIFESAVING RESEARCH
I'm running the NYC Marathon on November 3 to raise funds that are needed to fuel research that will eventually lead to cures for all pediatric cancers. 30 years ago, the life expectancy of a child diagnosed with Scarlett's cancer was very low but today there is a curative protocol due to the extraordinary talent at MSK and generous funding for crucial research. This is not true for all pediatric cancers which is one reason why I will be running my 10th marathon in less than 30 days!
22 friends and family are joining me in running the NYC Marathon and together we have raised over $135,000 towards our goal of $250,000. (Since 2014, my team has donated over $1,000,000 for pediatric cancer research at Memorial Sloan Kettering Cancer Center JUST by running marathons.)
Race day isn't the challenging part, it's the reward for the months of hard work and sacrifices that are necessary to run 26.2 miles. Around the same time as the NYC Marathon, Scarlett will have what could be her last blood work that checks for disease. If the results are NED, she will receive the ultimate reward for years of sacrifice and hard work; she will cross the finish line. She will say goodbye to her team of doctors and nurses who saved her life and she will be moved to the Long Term Care Team who will monitor her for the rest of her life for side effects from her treatment.
I hope that you will come out on November 3 to cheer for me and I also hope that you will consider donating to my marathon. I have run over 1,000 miles preparing for this race and I am ready to go! Please keep the positive thoughts and prayers coming as Scarlett and I try to reach the finish line together!!
As in past years, I will dedicate each mile of my race to a child who has been touched by cancer. Please follow my instagram @the_scarlettfund to read these dedications!
For further information on what our donation will fund, please reply to this email.
Thank you for your consideration!
With heartfelt gratitude,
Jennifer James
917-754-1111
THANK YOU!
$75,795
Fundraising Total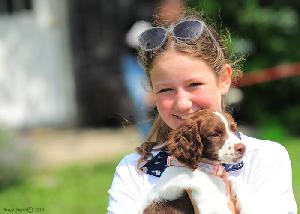 Scarlett & Ginny