Welcome to My Fred's Team Page
Name: Michael Galano
Event: 2018 GREENWICH CUP 1/2 MARATHON
Date: 04/22/2018

Donate
Update - We blew past the initial goal of $2,500---so I am raising it to $3,500.
_____
WHY AM I RUNNING...BECAUSE I CAN IMAGINE A WORLD WITHOUT BREAST CANCER
Most of you will remember that 3 years ago my wife, Sandra, was diagnosed with breast cancer at the young age of 35. While Sandra is healthy and living cancer-free today, it doesn't take away the memory of how the diagnosis directly impacted our family. We wish for a day when others do not have to go through what Sandra did.
On April 22nd I will be running the Greenwich Cup ½ Marathon. I am running and raising money for Fred's Team to support critical breast cancer research at Memorial Sloan Kettering Cancer Center (MSK). We are forever thankful to everyone at MSK that touched our lives, and for those that continue to be a part of our future. We look forward to helping MSK help others in any way possible. I'm committed to making a difference in the lives of countless people touched by breast cancer.
SUPPORT LIFESAVING RESEARCH
By donating to my race, you can help give doctors and researchers at MSK the funding they need to make groundbreaking discoveries and conduct lifesaving clinical trials. Every dollar raised is another great stride towards progress—and brings us one step closer to a world without breast cancer.
I have contributed $550 to start and will match the next $450 raised, with the goal of raising at least $2,500. Last year we raised just over $3,000, so I am confident we will surpass our goal this year.
TRAINING
I haven't being going hard-core, so the goal this year is just to finish. I got out yesterday for a 5 mile jog and felt good, but I need to get my distance up before the race. Anyone that would like to join me on a "slower paced" training run is more than welcome. If you have registered for the race, but might not do it, please consider at least joining me for a 10 minute mile somewhere along the way.
THANK YOU FOR YOUR SUPPORT!
-Mike Galano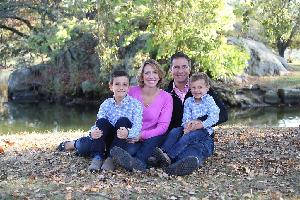 My Family