$98,614
Fundraising total
$98,614
Fundraising total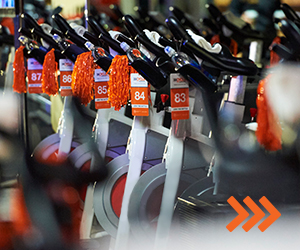 Fundraising Honor Roll
Himan Brown Charitable Trust
$10,000
Crimson Lion Lavine Family Foundation
$10,000
Alliant Insurance Services/ Richard Ferrucci
$3,000
Joseph & Vicki Ferrara
$2,500
T. MINA SUPPLY, INC.
$2,500
Construction Risk Partners
$2,000
Matt Allen United Construction Services
$2,000
Support of Excavation
$1,500
Delaney Associates, LP
$1,000
Perfetto Contracting Co
$1,000
Randy and Ruth Abend
$1,000
Bob and Karin Ajmani
$1,000
Tomcon Industries, Inc.
$1,000
Eric and Julie Epstein
$1,000
Jason and Anita Colodne -- Colbeck Capital
$1,000
H.O. Penn Machinery Co. Inc.
$1,000
City & County Paving Corp
$1,000
Chris Todino ACR/CHR
$500
Ruzow & Associates, Inc.
$500
Joe K. & Patti Posillico
$500
Chilmark Builders, Inc.
$500
NYC & Vicinity District Council of Carpenters
$500
The Stavola Companies
$500
John & Michelle Curley
$500
Equinox Milestone Match
$500
Pinnacle realty Of New York, LLC
$500
Carlo Paniccia, Casa Building Materials
$500
Northeast Remsco Construction
$500
Robert and Lisa Ross
$500
ANTHONY L. SCACCIA CITY TRANSIT MIX
$500
The General Contractors Association of NY
$500
David & Denise Levine
$500
Dan and Denise DiSano
$500
John & Maryann Boccard
$300
Vivien & Sonny Gordon
$250
Chris and Christine Plummer
$250
John Rafferty, WATCH GUARD 24/7
$250
Constantine Quadrozzi
$250
Rich Intelizano & Katz
$200
Gregg T. Wall / Fast-Track Materials Group
$100
Michael and Cristina Niccolini
$100
Denise and Mitchell Tanzman
$100
Marjam Supply Company
$50
JOIN THE BATTLE. GIVE TO BEAT RARE CANCERS.
I'm riding and raising money for rare cancer research. Will you help me make a difference by donating?
Your gift can give people with rare cancers a better future through new and improved treatments. Since 2007, Cycle for Survival supporters have provided resources to hundreds of doctors and scientists to pursue bold ideas that have led to the FDA approval of new drugs, lifesaving clinical trials, and four state-of-the-art DNA sequencers that are aiding in key cancer discoveries.
50% of People with Cancer Have a Rare Cancer
Did you know that, when combined, about half of all patients fighting cancer are fighting a rare cancer? These are cancers you've likely heard of — such as leukemia, lymphoma, thyroid, ovarian, brain, pancreatic, and all pediatric cancers.
100% of Your Donation Supports Research
Every dollar you give funds innovative studies and clinical trials led by Memorial Sloan Kettering Cancer Center (MSK). Discoveries made by MSK revolutionize how cancer is diagnosed and treated, helping patients everywhere.
6 Months for Fast Impact
Rare cancer research is underfunded, and too often people don't have proven treatments. Time matters. Your gift will be in the hands of researchers six months after fundraising ends and, as a donor, you will learn about the projects supported.
Thank you!
The Cycle for Survival Web page and e-mail are provided as a courtesy to participants to help them manage fundraising efforts for this event. Memorial Sloan Kettering Cancer Center or any of its affiliated organizations, or their officers, directors, agents, or employees do not control, nor are they responsible for, the contents of this Web page. Any views or information provided on this Web page are the sole responsibility of the participant.

The participant's Web page may provide links to other Web sites and does not imply an endorsement by MSKCC, its affiliated organizations, their officers, directors, agents, and employees of the materials contained at those Web sites.