We run to keep Meg's dreams alive!
Dear Friends and Family,
I will be running the NYC Marathon for the first time this year with Team Meg. I ran my first half marathon for Team Meg three years ago and it has become a yearly tradition. While I am not much of a runner, I find myself doing it every year because of Meg.
I run to support Meg's dream and raise money in an effort to support cancer survivorship research.
For those of you that didn't know Meg, she was a very close family friend who passed away in 2009 after beating cancer twice. Unfortunately, due to a lack of survivorship-based funds, she developed an infection that ended up taking her life. While the Doctors that are part of the team preforming the research cover a broad scope, our goal at Team Meg is simple: to help our loved ones remain cancer-free, and to prevent more cases like Meg's.
As always, I could not be more grateful for all the support we have received over the years. No donation is too big or too small!
$54,036
Fundraising Total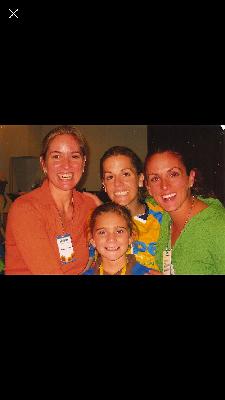 It's Team Meg Time!