Andrea Lisher TEAM ROAR 2018 NYC Marathon
I CAN IMAGINE A WORLD WITHOUT CANCER
I'm running and raising money with Fred's Team to support critical cancer research at Memorial Sloan Kettering Cancer Center (MSK). I'm committed to making a difference in the lives of countless people touched by cancer.
I am running because every day I am grateful for my health, and the health of the people I love.
I am running to honor 26 cancer patients. One mile for each of their tremendous fights. I am beyond inspired by their strength, bravery, grit & gratitude. I am blown away by the love of their families, who somehow remain positive, undeterred & have kept their sense of humor through an otherwise unbearable time.
i am running to show my daughters that every person can make a positive difference.
i am running because cancer sucks. I hope that my running brings a sense of empowerment, love & support to my brave 26 and to people everywhere who are battling cancer.
I am running because I believe in a world where cancer is curable. Please help me by supporting Fred's Team & Team Roar.
Thank you so very much!
Andrea
SUPPORT LIFESAVING RESEARCH
By donating to my race, you can help give doctors and researchers at MSK the funding they need to make groundbreaking discoveries and conduct lifesaving clinical trials. Every dollar raised is another great stride towards progress—and brings us one step closer to a world without cancer.
THANK YOU!
$30,508
Fundraising Total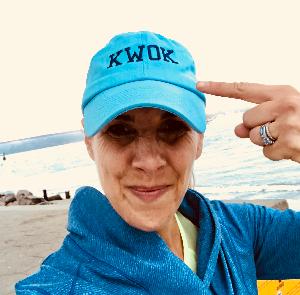 One of my 26!!