Welcome to My Fred's Team Page in Memory of John Weatherbee Tarbell, Jr.
Name: Elizabeth Tarbell
Event: United Airlines NYC Half
Date: March 17, 2019
Donate
I CAN IMAGINE A WORLD WITHOUT CANCER -- with YOUR help!
I'm running and raising money with Fred's Team to support critical cancer research at Memorial Sloan Kettering Cancer Center (MSK) in memory of my late father who suffered from cholangiocarcinoma, a rare cancer that affects fewer than 20,000 people in the U.S. each year. I'm committed to making a difference in the lives of countless people touched by cancer and am endlessly grateful to Y-O-U for your support in this pursuit.
SUPPORT LIFESAVING RESEARCH by donating to my half marathon campaign!
By donating to my race, you will be giving doctors and researchers at MSK the funding they need to make groundbreaking discoveries and conduct lifesaving clinical trials. We chose MSK for my father's treatment because of their innovative techniques to tackle rare cancers. Every dollar raised is another important stride toward progress — and brings us one step closer to a world without cancer: a world my father would be overjoyed to know existed.
THANK YOU from my family and me!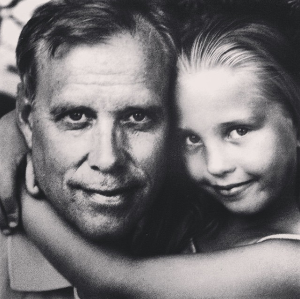 My dad and me.