Kevin Bartolotto
Event: Virgin Money London Marathon
Date: April 26, 2020
Fred's Team Participant for: 5 Years
Donate
A Family Without Cancer!
The year 2020 is upon us! I've signed up with Fred's Team for my 5th year and will be running 2 international World Major Marathons while raising money specifically for Colon Cancer research at Memorial Sloan Kettering Cancer Center. On March 1 2020, I will be the first resident of Bayville NY to run the Tokyo Japan Marathon. On April 26 2020 I will be running the London United Kingdom Marathon.
In January 2018 our world was turned upside down. My father, Nick, was diagnosed with stage 3 colon cancer. He finished his last treatment right before I took on the New York City Marathon in November of 2018 and was well enough to meet me at the finish line! Today, the experimental treatment discovered by Memorial Sloan Kettering 30 years ago for colon cancer is now the #1 treatment used worldwide in treating all stages of colon cancer. My Dad is now a cancer survivor now rather then a patient. We are forever grateful.
This year I am dedicating these 26.2 mile races to celebrate cancer survivors in my family; exclusively my Dad, Nick! I will run to honor those who are still fighting. I will remember those who have been lost to this terrible disease. Inspiration to run comes from the most unexpected places. In 2016, My Grandmother, Fran, inspired me to run my first marathon, now I will take on my 6th and 7th marathons in different countries. Cancer affects more then one person, it affects families, Help me bring hope to the people who need it.
A lot of satisfaction comes from crossing the finish line after running 26.2 miles. The critical funds that Fred's Team runners raise for cancer research makes a difference that goes far beyond the finish line. I have a fundraising goal of $20,000 before I fly to London. I would like to humbly ask you to support me and contribute to this wonderful charity and support me one more time. Your donation is important whether it is large or small. By donating and sponsoring me for these races, you can help give doctors and researchers at MSK the funding they need to make groundbreaking discoveries and conduct lifesaving clinical trials. All donations are tax deductible and 100% I raise goes directly to Colon Cancer Research! If you have any questions, feel free to contact me at any time. Thanks for your support and I look forward to seeing you soon!
100% OF YOUR DONATION SUPPORTS RESEARCH
Every dollar you donate gives doctors and researchers the resources they need to make life-changing discoveries and better outcomes possible—bringing real hope to cancer patients and their families. More FDA-approved drugs for cancer treatments have been developed by MSK than any other academic institution in the world. As leaders in cancer care, MSK treats over 400 types of cancer each year.
DONATE TODAY!
Your support is key to helping experts at MSK discover new and improved treatment options. Together, we can make a big difference in the lives of people with cancer.
Thank you!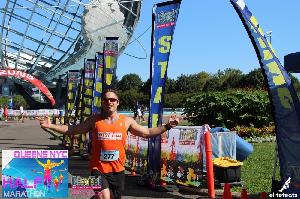 Donors
Nick's Auto Repair Centre
$500
Jeffrey G. Schneider
$500
Mr. Robert J Keeling
$400
Dorothy & Nick Bartolotto
$300
Gold Coast Swimming Pools
$250
Interstate Batteries of Long Island
$250
Mr. David J. Gugerty
$250
Mr. Theodor K. Sitterer
$150
Jimmy and Paula Taylor
$100
Mr. Kevin Bartolotto
$100
Janet Kolmer Grommet
$100
Dr Charles J Valicenti D.D.S
$100
Mr. Thomas Bellingham
$100
Joe & Cheryl Renaghan
$100
Tire Recycling Services
$100
Benit Fuel Sales and Service, Inc
$100
Kevin & Jane McGilloway
$100
Charles Gary & Jim Bifulco
$100
John & Ellen Snodgrass
$100
Arthur & Marilyn Carson
$100
Jim & Jennifer Bonislawski
$100
Mrs. Kathy S Capobianco
$100
Thomas A Famigletti Foundation
$100
Knights Of Columbus 1828-James Norton Council
$100
Frank Yamond & Kitty
$100
Mrs. Jo Ann Bruessow
$100
Pres. Joseph A Vecchio
$100
Tonsa Automotive, Inc.
$100
Larry & Joann Singband
$75
Joseph & Miriam Gendy
$50
Theodore & Elaine Burger
$50
Nancy & Stan MacGowan
$35
Ava Famiglietti's Facebook Donation
$30
Marjorie & Rick Geismar
$25
Richard & Kathryn Alois
$25
The Fred's Team Web page and e-mail are provided as a courtesy to participants to help them manage fundraising efforts for this event. Memorial Sloan Kettering Cancer Center or any of its affiliated organizations, or their officers, directors, agents, or employees do not control, nor are they responsible for, the contents of this Web page. Any views or information provided on this Web page are the sole responsibility of the participant.

The participant's Web page may provide links to other Web sites and does not imply an endorsement by MSKCC, its affiliated organizations, their officers, directors, agents, and employees of the materials contained at those Web sites.
If you think this page contains objectionable content, please