Welcome to My Personal Page
Name: Victoria Martorana
Event: Virgin Money London Marathon
Date: April 28, 2019
Donate
Hi family and friends! Thank you for visiting my page!
Memorial Sloan Kettering has such a special place in my heart. The incredible work and research that occurs at the cancer center is the very reason my Aunt is still with us today. I ran the NYC marathon in November 2017 while she was in the midst of her treatments unable to attend. By May 2018 she got the all clear!
Just when we thought we had it all figured out, like true oncology fashion, her cancer had other plans and decided to set up camp again. Now Aunt Denise starts chemo for the second time to hopefully kick cancers ass once and for all.
I decided to run the London Marathon with Fred's Team - MSKCC because I promised her I would run another race when she was healthy and can be at the finish line. Although this path may have taken us on a detour we are optimistic that her incredible team at Memorial Sloan Kettering will do everything to make this a possibility.
I CAN IMAGINE A WORLD WITHOUT CANCER
I'm running and raising money with Fred's Team to support critical cancer research at Memorial Sloan Kettering Cancer Center (MSK). I'm committed to making a difference in the lives of countless people touched by cancer.
SUPPORT LIFESAVING RESEARCH
By donating to my race, you will be giving doctors and researchers at MSK the funding they need to make groundbreaking discoveries and conduct lifesaving clinical trials. Every dollar raised is another important stride toward progress — and brings us one step closer to a world without cancer.
THANK YOU!
Your support and generosity means the world to me and my family!
xoxo Victoria Martorana
$16,030
Fundraising Total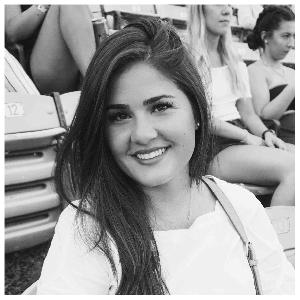 If you think this page contains objectionable content, please