Welcome to My Fred's Team Page
Name: Marti Satnick
Event: TCS New York City Marathon
Date: November 5, 2017
Donate
As some of you may know, I have lost several family members to cancer, and my Aunt Lisa, pictured below, is currently fighting to beat colon cancer. Please help my family and I reach our fundraising goal and work towards a cure for this life threatening disease. You can donate any amount my clicking the link below (p.s. your charitable donation is tax deductible). Every dollar, every donation, can make an impact and help cure this horrible disease.
Support me in the fight against cancer
I CAN IMAGINE A WORLD WITHOUT CANCER
Too many of us have been touched by this disease. By raising the funds needed, I give doctors and researchers the freedom to do what they do best: fight cancer through innovation. This is my way of making a difference.
SUPPORT LIFESAVING RESEARCH
Your donation will make important progress in cancer research possible and improve the lives of countless patients and their families. Together, we continue to make great strides against this disease.
THANK YOU!
$46,754
Fundraising Total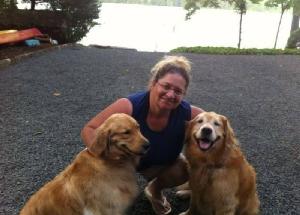 My strong hero <3