Welcome to My Fred's Team Page
Name: Christian-Peter Espersen
Event: TCS New York City Marathon
Date: November 5, 2017
Donate
I'm running and raising money with Fred's Team to advance cancer research at Memorial Sloan Kettering Cancer Center (MSK). MSK is leading the way in cutting-edge treatments by using its expertise to discover new ways to fight cancer—worldwide.
I CAN IMAGINE A WORLD WITHOUT CANCER
Too many of us have been touched by this disease. By raising the funds needed, I give doctors and researchers the freedom to do what they do best: fight cancer through innovation. This is my way of making a difference through an activity that brings me and my family a lot of comfort - RUNNING:
I run because i was diagnosed with cancer in October 2016 and had surgery. Running long hauls assures me that im still strong and it brings comfort to my daughters to see their father being strong.
I run in respect of all fellow cancer figherts, both those i know personally, and those all over the world that fight cancer everyday.
I run because im able to do so.
I run for all those who cant
I run to raise money to cure the damm cancer
I run to show my daughters that we never quit fighting for what we believe in
SUPPORT LIFESAVING RESEARCH
Your donation will make important progress in cancer research possible and improve the lives of countless patients and their families. Together, we continue to make great strides against this disease.
THANK YOU!
$10,011
Fundraising Total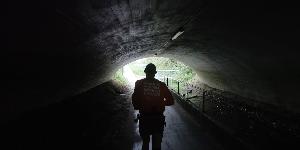 training days