My Fred's Team Page
Name: Sammy Mims
Event: United Airlines NYC Half
Date: March 17, 2019
Donate
I Can Imagine a World Without Cancer
I am fundraising with Fred's Team to support Memorial Sloan Kettering, the hospital that has been treating my moms Colon Cancer since October 2016. Please join me so that nobody fights alone. Together we can fight this battle!
Support Lifesaving Research
We are raising awareness for cancer research in order to strengthen the knowledge that we already have, as well as create more technology and conduct studies to explore the various types of cancer that are present. There are so many different types that affect each person differently. Unfortunatley this disease affects so many, however we can stand (run) together to support all those affected.
THANK YOU for your continued support! Go Fred's Team! Go Team Mims!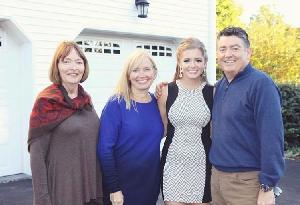 We will fight with you!