Cancer Sucks
Name: Michael Flanagan
Event: BMW Berlin Marathon
Date: September 29, 2019
Donate
There's no other way to put it. In my lifetime, I have witnessed both of my parents battle cancer. Due to the help of research and advancement in cancer screenings and treatment, both of them were diagnosed early on. As of result of their dignoses and treatment they received, they both kicked cancer's ass, are still cancer free today and, were around to help me and Maura celebrate our wedding last year. Given their journeys, I consider myself blessed to have had them there with us, along with a few other family members and friends who were also survivors.
"Running the marathon is the best way I know to fight this disease." - Fred Lebow
Fred's Team was formed in 1991 by the co-founder of the New York City Marathon and Memorial Sloan Kettering patient, Fred Lebow. While Fred was being treated for brain cancer, he would jog up and down the hallways at MSK determined to find a way to rasied money for a cure. Fred encouraged runners competing in the NYC Marathon to raise money for each mile they ran. That year, runners responded by raising more than $650,000 to supper cancer research at MSK. While Fred ultimately lost his battle with cancer in 1994, his impact is still felt by many fighting his same fight today.
I have chosen to run with Fred's Team as they combine two of my passions - running and fighting cancer. While I do not understand the strength it takes to fight the disease, pushing my body physically is my way of helping the fight. As Fred said, "a lot of satfisfaction comes with crossing the finish line but, the critical funds runners raise for cancer research makes a difference that goes far beyond the finish line." Knowing I'm running to help the lives of others gives me that extra push in training and out on the course on race day.
WHERE DOES MY MONEY GO?
Members of Fred's Team can choose a specific area of research that would personally mean the most to them for their dollars to go to. I've seen people close to me battle many different types of cancer so, I have decided to donate all the money raised to General Cancer Research. This money will help fund developmont of new treatments and will provide care to patients with all forms of this disease.
I have made it my personal goal to rasie $5,000 for Fred's Team to help one of the leading cancer reasearch hospitals in the country. Any donation made to help me impact others in need is greatly appreciated!
THANK YOU!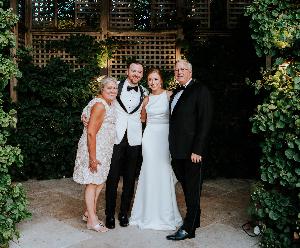 If you think this page contains objectionable content, please