Gary McAllister
Event: United Airlines NYC Half
Date: March 15, 2020
Fred's Team Participant for: This is my 1st year
Donate
Gary McAllister- Ovarian Cancer
Hi Friends, Family, Colleagues. Need your Continued Support for a Worthy Cause!!
Very excited to be running again with Fred's Team In the New Year!! ‍‍2020 NYRR United Airlines NYC Half Marathon to support critical cancer research at Memorial Sloan Kettering Cancer Center (MSK). I'm committed to making a difference in the lives of countless people touched by cancer. Recently my Mother in law has been Diagnosed with Cancer & is receiving Treatment presently at (Memorial Sloan Kettering Cancer Center NYC ) So Changing to Fred's Team gives me a wonderful opportunity to run & raise Money for Cancer, Ovarian Cancer a disease so dear too my heart. i am Running in Loving Memory of My Mommy & Granny Anne Robinson. We lost Mom to Ovarian Cancer 15 years ago on Mothers day on her 46th Birthday, My Mommy would have been 61 years old. 3 years later we lost our Granny Robinson my Moms Mother also to Cancer & a Broken Heart in Ireland at the young age of 68. Cancer has touched all our Lives one way or the other, Left behind are husband/Dad Malachy, Sons Gary, Jamie, Sean Ryan & Daughter Nicola, Including grand Children who she never got a chance to meet , Fiona , Maisie , Micheal, McKennah, Kennedy & Wee Killian in Belfast..
Your donations are much appreciated to help push me across the finish line & help fight this awful disease!! Progress is only possible with the support of people like you and donations of any size are greatly appreciated!!
See Fundraiser page & Link below
Thank you for all your Support!
SUPPORT LIFESAVING RESEARCH
By donating to my race, you will be giving doctors and researchers at MSK the funding they need to make groundbreaking discoveries and conduct lifesaving clinical trials. Every dollar raised is another important stride toward progress -- and brings us one step closer to a world without cancer.
THANK YOU!
DONATE TODAY!
Your support is key to helping experts at MSK discover new and improved treatment options. Together, we can make a big difference in the lives of people with cancer.
Thank you!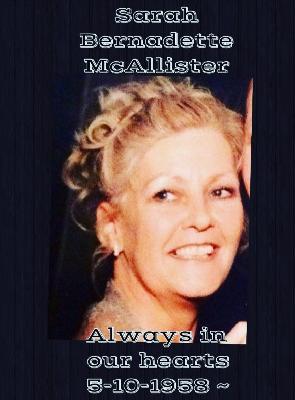 Donors
Techno Acoustics Holdings LLC
$525
Ashland Plumbing Corp.
$250
Kraman Iron Works, inc.
$50
The Fred's Team Web page and e-mail are provided as a courtesy to participants to help them manage fundraising efforts for this event. Memorial Sloan Kettering Cancer Center or any of its affiliated organizations, or their officers, directors, agents, or employees do not control, nor are they responsible for, the contents of this Web page. Any views or information provided on this Web page are the sole responsibility of the participant.

The participant's Web page may provide links to other Web sites and does not imply an endorsement by MSKCC, its affiliated organizations, their officers, directors, agents, and employees of the materials contained at those Web sites.