In Honor of Gia - Help Me Beat Cancer
I DREAM OF A WORLD WITHOUT CANCER.
Earlier this year, I lost a very dear friend to Non-Hodgkin's Anaplastic Large Cell Lymphoma. Giavanna Gardella was just 17 years old and preparing for college when she was diagnosed. We all thought she was going to pull through and beat it. Our Gia was a warrior, through and through. There was no other option. After 11 months of endless hospital stays and all treatment options, she lost a very hard fought battle. She was the most brave, beautiful, and loving person I'll ever know.
This fall, I will be running the BMW Berlin Marathon with Fred's Team in her memory to support critical pediatric cancer and bone marrow transplant research at Memorial Sloan Kettering Cancer Center (MSK). It's an honor to be a part of the MSK family and witness the tireless efforts every day to find a cure.
SUPPORT LIFESAVING RESEARCH
By donating to my race, you will be giving doctors and researchers at MSK the funding they need to make groundbreaking discoveries and conduct lifesaving clinical trials. Every dollar raised is another important stride toward progress — and brings us one step closer to a world without cancer.
THANK YOU!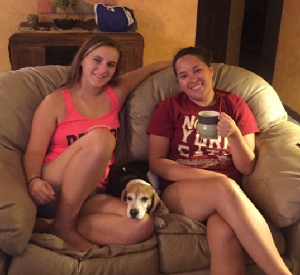 If you think this page contains objectionable content, please