Sascha Roth
Please support Sascha's Team!
I'm running and raising money with Fred's Team to advance innovative cancer research at Memorial Sloan Kettering Cancer Center (MSK). I just started my own treatment at MSK less than a month ago and all of the money raised for my team will go towards my doctor, Dr. Cercek's trial to cure colorectal cancer. I consider myself one of the lucky ones to be able to take advantage of the resources available at MSK...each visit you see patients from all over the world traveling to get the best care possible. I am in awe by the doctors and nurses every visit I make there and I would love to support them in their efforts and their mission to cure my specific type of cancer.
100% OF YOUR DONATION SUPPORTS RESEARCH
Every dollar you donate gives doctors and researchers the resources they need to make life-changing discoveries and better outcomes possible—bringing real hope to cancer patients and their families. More FDA-approved drugs for cancer treatments have been developed by MSK than any other academic institution in the world. As leaders in cancer care, MSK treats over 400 types of cancer each year.
DONATE TODAY!
Thank you so much for your support! Cheers to a healthy 2020!
XO,
Sascha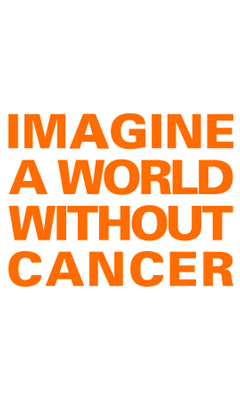 Donors
Richard and Amy Zantzinger
$250
Michael & Shannon Behm
$250
Jill from Whole Foods
$100
Jennifer and Jonathan Weinberg
$100
Andre &Rena Schklowsky
$100
Leslie & Paul Shapiro
$100
Elior, Dave, Magen & Bo
$100
Lorraine & John Lamonica
$100
Kristie Haley/Design Envy LLC
$100
Steve and Judy Goozh
$100
Carla and Paul Rosenthal
$100
Martha Blair FitzGerald
$100
The Fred's Team Web page and e-mail are provided as a courtesy to participants to help them manage fundraising efforts for this event. Memorial Sloan Kettering Cancer Center or any of its affiliated organizations, or their officers, directors, agents, or employees do not control, nor are they responsible for, the contents of this Web page. Any views or information provided on this Web page are the sole responsibility of the participant.

The participant's Web page may provide links to other Web sites and does not imply an endorsement by MSKCC, its affiliated organizations, their officers, directors, agents, and employees of the materials contained at those Web sites.