Welcome to Our Team Page
Help Team Meg Make a Difference in the Race Against Cancer!
Meg was diagnosed with Hodgkin's lymphoma when she was 23 years old. She was treated at MSKCC with an aggressive regimen which was ultimately successful but had many long-term side effects: eventually Meg was left with a lung capacity of only 35%, which was especially devastating to a young woman who was an all-American athlete. In 2009, Meg's lungs could no longer continue the fight. While her lymphoma had remained in remission for twelve years, the side effects of her treatment caused her finally to succumb to a lung infection.

The Meg Berté Owen Survivorship Fund honors Meg's life by supporting cancer survivorship research at Memorial Sloan Kettering because, as Meg's story illustrates, entering remission is not the end of the struggle. To date the Fund has raised over $1,300,000.

We all run for survivorship to help all those young adults who have survived cancer and are still fighting.
What the Funds Have Been Used for To Date We use these funds to conduct pilot studies that then increase our ability to compete for large funds from the government. A large national study will cost around 2-3 million dollars to conduct over 5 years. We can take $15-20,000, get preliminary data, and be quite successful in then leading large studies aimed at reducing the long-term complications that patients like Meg face. Think of this as seed money!! And quite successful at that.
"What we've learned is that cancer therapy leads to a dramatic reduction in a patient's cardiovascular reserve capacity — commonly known as your fitness level — and it appears to stay impaired even years after therapy. In fact, we've found that even a short course of chemotherapy has the same impact on the cardiovascular system as ten years of normal aging. That's not good at all! But the good news is that in our clinical trials, we're discovering that these effects can be attenuated in individuals who participate in structured exercise training prescriptions."
Full article: https://www.mskcc.org/blog/field-motion-fighting-exercise

$250,000
Fundraising Goal
$136,570
Fundraising Total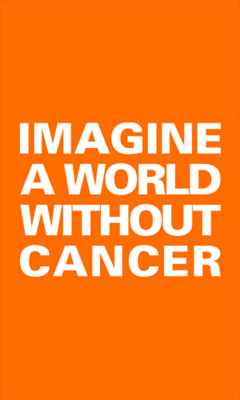 https://www.youtube.com/watch?v=0SlCC-DG7cg