Welcome to Our Team Page
Team: Team Kevin McCloskey
Event: United Airlines NYC Half
Date: March 17, 2019
Donate
On September 25th 2018, I lost my "brother from another mother" and my children lost their beloved adopted Uncle when Kevin McCloskey was called Home to God after a fierce and valiant battle with Myeloma.
Kevin was provided incredible support during his 6 year battle by his team at Memorial Sloan Kettering Cancer Center in NYC, so the Boyle Family, together, could think of no better way to honor the memory of our beloved Brother/Uncle "Irish Kevin" McCloskey on this St. Patrick's Day morning, than to join Fred's Team at MSKCC. Togerher, we're lacing up our running shoes to raise awareness of and funds for Multiple Myeloma Research and run 13.1 miles through the streets of Brooklyn and NYC : )
We would like to invite all of Kevin's, as well as all our, friends to join us that Sunday morning at Oh dark thirty on the starting line in Prospect Park to run with Kevin (you know he will be with us the entire way).
If for some reason you are unable to physically join us please do consider just clicking on our "TEAM KEVIN" support page and let Kevin and we know you would like to help make Myeloma a disease that will never take another precious loved one from any of our families.
Sincerely,
TEAM KEVIN (aka The Boyles)
$14,026
Fundraising Total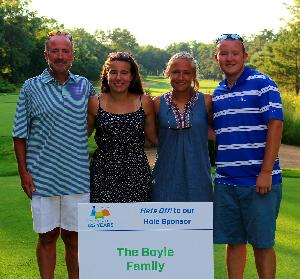 | Team Kevin McCloskey | Raised |
| --- | --- |
| Team Gifts | $13,526.00 |