Welcome to Our Team Page
Team: For Molly, With Love
Event: TCS New York City Marathon
Date: November 3, 2019
Donate
For Molly, With Love
Brain cancer has touched our lives in more ways than we care to count these past 2 years. We are running the NYC marathon as a tribute to our beautiful friend, Molly, who ran 100 marathons for all who loved her during the course of her diagnosis and treatment. We are running to honor her grit, determination and endless positivity.
I CAN IMAGINE A WORLD WITHOUT CANCER
We're running and raising money with Fred's Team to support critical cancer research at Memorial Sloan Kettering Cancer Center (MSK). We're committed to making a difference in the lives of countless people touched by cancer.
SUPPORT LIFESAVING RESEARCH
By donating to our race, you will be giving doctors and researchers at MSK the funding they need to make groundbreaking discoveries and conduct lifesaving clinical trials. Every dollar raised is another important stride toward progress — and brings us one step closer to a world without cancer.
THANK YOU! With Love, Caragh and Matt
$16,400
Fundraising Total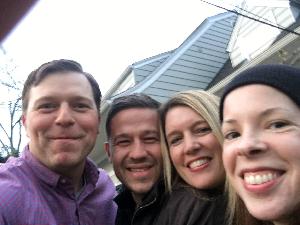 For Molly, With Love