Money Spins our Wheels
Team Captain:

Mr. Peter Rothschild

Bike Count:

Six-Bike Team

Per Bike Average:

$11,016




Location:

New York, NY:

Date:

Time:
$66,094
Fundraising total
$66,094
Fundraising total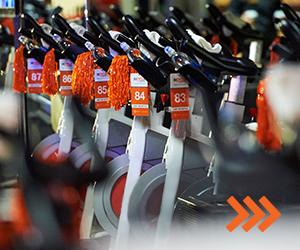 Team Honor Roll
Mrs. Carol Rothschild
$5,036
Nancy and Glenn Pittson
$1,000
Mr. Jeffrey Rothschild
$1,000
Edgar & Jennifer Luna
$1,000
John & Juliet Brumlik
$1,000
Gene and Karen Oshman
$1,000
Joyce and Russ Gertmenian
$500
Meika and Stephen Oshman
$500
The MacRitchie Family
$500
Peter Fidler & Kate Grossman
$500
Mr. Mike & Pia Bauer
$500
Ellie and Ian Condon
$500
Justin & Polly Klein
$500
Kevin & Courtney McCarthy
$500
December Challenge Match
$350
David and Katharine McLeese
$250
Guy, Westin, Sanna, Chau, and team
$250
Mark & Wendy Morrissette
$250
Michael & Andrew Shein
$250
Connor and Alexandra McMahan
$250
Jules, Jeff, & Olivia Hoffman
$200
Jane & Steven Berkowitz
$100
Jennifer, Hannah,Jordan and Jason
$100
Barry Peterson - Northcreek Mezzanine
$100
David J. Carr, Esq. --Ice Miller LLP
$100
Jeff Larsen and Tim MacColl
$100
Henry and Thea Minello
$100
Jeff H., for too many friends lost to PC
$100
Brian & Jenny Schwartz
$100
Greg Geronemus & Katherine Pier
$100
Jen and Matt Kaufman
$100
Eric and Laura Toubin
$100
The Conners of Burbank
$100
Mr. and Mrs. Michael Blickman
$100
Richard and Patti Barnhart
$100
Sandy and Alan Simkins
$100
Adam & Margaret Arceneaux
$100
Mark and Kathy Larson
$100
Mary Anne Guediguian
$100
Joseph Ehrlich & Katie Rosman
$100
Art and Erika Rublin
$100
Catalina, Ryan, Javi & Liv
$50
Tony Moretti @ TD Bank
$50
Corporate Match for Samantha Gothelf
$50
Eric and Cynthia Singer
$36
Good Luck Tommy! The Zwirn's
$25

Peter Rothschild
$50,183

Denotes a Team Captain
JOIN THE BATTLE. Beat Rare Cancers.
WELCOME TO OUR TEAM'S PAGE!
We are riding and raising money for Cycle for Survival, the movement to beat rare cancers. Will you help us surpass our fundraising goal by making a donation?
100% of every dollar funds innovative studies and clinical trials led by Memorial Sloan Kettering Cancer Center (MSK). Discoveries made by MSK revolutionize how cancer is diagnosed and treated, benefitting patients everywhere.
Join our team or donate today. Your gift will help give people with rare cancers a better future through new and improved treatments. Since 2007, Cycle for Survival supporters have provided resources to hundreds of doctors and scientists to pursue bold ideas that have led to the FDA approval of new drugs, lifesaving clinical trials, and four state-of-the-art DNA sequencers that are aiding in key cancer discoveries.
Thank you for supporting us!
The Cycle for Survival Web page and e-mail are provided as a courtesy to participants to help them manage fundraising efforts for this event. Memorial Sloan Kettering Cancer Center or any of its affiliated organizations, or their officers, directors, agents, or employees do not control, nor are they responsible for, the contents of this Web page. Any views or information provided on this Web page are the sole responsibility of the participant.

The participant's Web page may provide links to other Web sites and does not imply an endorsement by MSKCC, its affiliated organizations, their officers, directors, agents, and employees of the materials contained at those Web sites.