Team BEAM
Team Captain:

Mr. Michael S Yewdell

Bike Count:

Ten-Bike Team

Per Bike Average:

$18,126




Location:

New York, NY:

Date:

Time:
$185,000
Fundraising Goal
$181,259
Fundraising total
$181,259
Fundraising total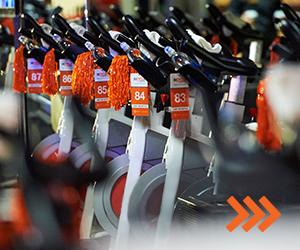 Team Honor Roll
December Challenge Match
$71,882
Jonathan & Elizabeth Peress
$1,800
December Challenge Match
$1,125
The Millman Family
$1,000
Nancy and Bruce Frank
$1,000
Debra and Charles Glassman
$1,000
Ellen and Bob Sunness
$1,000
Iris and Fred Green
$1,000
Dr. and Mrs. Harry Stein
$1,000
Lisa Cutler and David Grais
$1,000
Gary, Amy, Eddy and Michael GELMAN
$1,000
Tina and Anthony Scotto
$1,000
Silvana and Rich Morici
$500
Kreitman/Goldstein Family
$500
Children's Medical Group of Greenwich
$500
David and Debby Seiden
$500
Jennifer and George Ligeti
$500
Elaine, Robert and Holden WitkoffLizzy
$500
The Sanders Family + Alexa
$500
Anabelle Marcus + Family
$500
Leslie and Howard Chatzinoff
$500
Benée-Nay, JJ, Shari and Diva
$500
S.E.T. LES (10% of Team BEAM Bar Tab)
$500
Andrew, Susan, Max, Sarah, Iz & Jo Stein
$500
Natalie and Rob Mitchell
$500
Ray and Esther Peress
$500
Margi and Bill Greenfield
$500
Shill Family Dallas Texas
$500
Audrey & Ted Weinberg & Family
$500
Jeddis Family Giving Fund
$400
Mr. Matthew Greenberg
$360
Justin and Sloane Bachman
$300
Sherie & Alan Groves
$300
Dylan Gordan and Brittany Schwab
$300
Meg and Bennett Goodman
$250
CHECKLA FAMILY - Susan, Ira, Matt & Melanie
$250
Resnick & Weinstein Family
$250
Susie Newman and Family
$250
Carol and Lenny Federer
$250
Scott Sokolow and Family
$250
Janna and Keith Berk
$250
The Scandalios Family
$250
Ian & Julie Schwartz
$250
Stacy,Sophie, Harrison and Ruthie Fritz
$250
Michael and Allison Lubowitz
$250
Melissa, Dan and Max
$250
Michelle and Andy Levine
$250
Lee & Daryoush Larizadeh
$250
Jenny and Zach Kadden
$200
Daniel & Bianca Kamhi
$200
Aunt Nancy and Uncle Larry
$200
Evan, Alyssa, Ayla Stein
$200
Lisa and Richard Goldman
$200
Lauren and Harvey Taub
$200
Mindy & Corey Lieblein
$200
Linda and Rich Feldman
$180
Suzanne and Peter Grabiner
$180
Jason and Lindsay Belnick
$180
Benjamin & Celeste Rose
$180
In memory of Nate Sachs
$180
The Schlessingers❤️
$150
Mitch & Ashley Gillespie
$150
The Berkowitz Family
$150
Samantha & Ross Greenberg
$150
Ellen, JP & Garrett Zendman
$150
Michael and Julie Peress
$150
Jess and Jeff Weiland
$100
Brenda and David Elkin
$100
Mia & Jeremy Rosenblum
$100
Adela & Mitchell Kahn
$100
Bryan & Jenna Pinchuk
$100
Adam Reiter & Amanda Perl
$100
Jen Berger and Michael Kyriak
$100
Robin and Henry Stein
$100
Nicole & Bryan Silverman
$100
Jeff & Rachel Safferman
$100
Dianne Ebner (Kelley Virgilio's Aunt)
$100
Nancy and Michael Zuckerman
$100
Brittany, Weston & Maddy Baker
$100
Cassie Scheiner & Josh Kaminer
$100
Ruth and Herb Zaritsky
$100
Susan, ira, Chad, molly and Zoe Edelblum
$100
Julie and Ira Makowski
$100
Kelly Holzkamp & Mitchell Mom
$100
Richard and Jill Bachman
$100
Melissa Kaliner & Michael Rothbaum
$100
Matt Kramer and Family
$100
Angelino and Jasmine
$100
Kristin, Drew and Tuna
$100
Colangelo-Beadle-Dore families
$100
Patty and Michael kaplowitz
$100
Niamh, Scott & the boys
$100
Kate and Tess Kolitch
$100
Cliff and Tina Adler
$100
Stacey & Jon Chapper
$100
Donna and Jon Ostrau
$100
Jake and Stevie Blum
$100
Scott and Emily Lever
$100
Debra and David Berman and Family
$100
Jack & Elise McCallum
$100
Alex and Jordan Silverman
$100
Hayley & Matt Kovner
$100
Julia and Susan Presten
$100
Karen Haber and Joan Reale
$100
Mr. Raymond Dominguez
$100
Steph and Dustin Zucker
$100
emily strupinsky and family
$100
Annemarie and Vic Paterno
$100
Linda and Norman Weiss
$100
Marshall and Robyn Rifkin
$100
Lisa and John Winston
$100
Judy and Bob Meyrick
$100
Marti and Mitch Cohen
$100
Todd Muhlstock, Esq.
$100
Debbie and Howard Schiff
$100
Harmon and Lori Skurnik
$100
Cindy, David, Tyker & Gabrielle
$100
Melissa Mann and Adam Cohen
$75
David Perlman + Steph Gorin
$60
Howard & Donna de Cesare
$60
Jasmine & Andrew Kleeman
$60
❤️❤️❤️
$60
Vivian and Jon Sockol
$60
Danielle Bauer & Joe Shelley
$56
Susan, Sam, and Dan Gibbs
$50
Nicole and Bryan Silverman
$50
Bryan & Melissa Fitzsimmons
$50
JOIN THE BATTLE. Beat Rare Cancers.
WELCOME TO THE TEAM BEAM PAGE!
Team BEAM stands for BE AMAZING and was the chemotherapy that saved my life. 2 years ago I started Team Yewdell and now our TEAM has grown. This is not about me, this is about everyone getting a better chance when they hear the dreaded words, "you have cancer."

This year, the Team BEAM will be riding for:
Rachel Benowich - the most incredibly positive person I know. She is currently battling Brain Cancer and there is not a day that goes by where she doesn't have a smile on her face. She is so incredibly strong and inspires me everyday to be better.

Lizzy Stein - Is the newest member of Team BEAM who started her fight in December just days after turning 21 years old. The most beautiful thing here is that even in such dark times, I have never seen anyone so positive in my life. I was fortunate enough to be welcomed in the infusion room on day 1 and I can tell you, Lizzy spent the 6 hours of chemo smiling and showing me that she will never let this disease win.
Chelsea Carpenter - the reason why I believe things happen for a reason. I met her the week before I went into Chemo and she was such an incredible support system for my entire fight. Last year she was diagnosed with Angiosarcoma and the roles were reveresed. We will have a special bond for the rest of our VERY LONG LIFE

Anthony Gervaise - the reason why you never know where you might meet a life long friend. I was getting a PET scan one day and heard a scared family in the room next to me. They were not diagnosed, they knew nothing and it appeared they had no idea what the future entailed so I stepped in and introduced myself. This is where I met Anthony - who was later diagnosed with the same disease as me and began the exact same treatment as me the weeks following. I watched Anthony have the exact same attitude as I did and got through Chemo with flying colors. He showed me how much attitude affect your fight.

Zack Jenis - the definition of tough. Zack was living a normal healthy life when he found out he had a very rare form of cancer. As scary as that may be, Zack looked cancer in the eyes and made sure it would not let it win. He has been battling for the past year and everytime I get updates, I hear he is staying postive and progressing towards one day being cancer free

Matt Arendas - Was the start of me believing, "everything happens for a reason." Matt worked for my company (Campus Protein) for 3 years before he graduated and moved overseas. In those 3 years, me and Matt grew very close and became great friends. It wasn't until I was diagnosed that I realized why he was put in my life. Within minutes of finding out I had 3 tumors in my chest, I gave Matt a call. Not even then did I realize how intertwined our lives would become. It turns out we shared the same disease in Hodgekins Lymphoma and Matt would help guide me through some troubling times. Without Matt, this all wouldnt be possible.
Nathan Sachs - who recently lost his battle to cancer. He was told he did not have much time yet he looked cancer in the face and fought for nearly a year. He showed me what strength truly was and I will forever use him as my inspiration.
Michael Yewdell - My life was changed forever when I was diagnosed with Hodgekins Lymphoma in the summer of 2017. I truly believe everything happens for a reason because that was the start of my new life purpose. I was lucky enough to have a dear friend (Matt Arendas) in my life who happen to battle the same disease 5 years earleir. He taught me that Cancer gives you life rather than takes it away. He altered my mindset going into this fight and I will forever be thankful to him for that. I realized that you need this mindset when you hear the dreaded C-word and it became my mission to help as many people out as possible going forward. This was the true start for Team BEAM.
We are riding and raising money for Cycle for Survival, the movement to beat rare cancers. Will you help us surpass our fundraising goal by making a donation?
100% of every dollar funds innovative studies and clinical trials led by Memorial Sloan Kettering Cancer Center (MSK). Discoveries made by MSK revolutionize how cancer is diagnosed and treated, benefitting patients everywhere.
Join our team or donate today. Your gift will help give people with rare cancers a better future through new and improved treatments. Since 2007, Cycle for Survival supporters have provided resources to hundreds of doctors and scientists to pursue bold ideas that have led to the FDA approval of new drugs, lifesaving clinical trials, and four state-of-the-art DNA sequencers that are aiding in key cancer discoveries.
Thank you for supporting us!
The Cycle for Survival Web page and e-mail are provided as a courtesy to participants to help them manage fundraising efforts for this event. Memorial Sloan Kettering Cancer Center or any of its affiliated organizations, or their officers, directors, agents, or employees do not control, nor are they responsible for, the contents of this Web page. Any views or information provided on this Web page are the sole responsibility of the participant.

The participant's Web page may provide links to other Web sites and does not imply an endorsement by MSKCC, its affiliated organizations, their officers, directors, agents, and employees of the materials contained at those Web sites.