The Other Sam's Club
Team Captain:

David Mann

Bike Count:

Five-Bike Team

Per Bike Average:

$11,100




Location:

Greenwich, CT:

Date:

Time:
$100,000
Fundraising Goal
$55,500
Fundraising total
$55,500
Fundraising total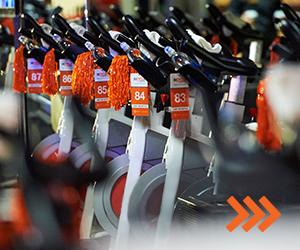 Team Honor Roll
Corey Levine & the Ettenberg Foundation
$10,000
December Challenge Match
$8,200
The Rubin Foundation
$5,000
Samantha and Dave Mann
$2,500
Janet and Howie Mann
$500
Michael and Linda Levin
$500
Gabrielle's Angel Foundation
$500
The Zelniker and Scherr Families
$500
Evan and Renee Silverstein
$250
Ms. Kimberly Pam Greenburg
$250
Phil & Carole Gruber
$250
Alex, Brett & Chloe Levine
$250
Andrea and Dennis Ratner
$250
Lisa Greenman & Paul, Rebecca & Gabriel Leder
$250
Christopher and Christine Wilkinson
$250
Ross & Matthew Yasgur
$250
Ms. Marisa A Lieberman
$250
Randi, Kevin, and Lexi
$200
Donna and Steve Feldman
$180
Katie and Prasad Krishnan
$150
Randi and Todd Lewis
$100
Tom & Giselle Fraser
$100
Sarah and Dave Benedek
$100
Nadine and Scott Goldstein
$100
Julie and Robert Haroun
$100
Margie and Claudio Pedron
$100
Elana & Jared Kaplan
$100
Sandi and Artie Lukin
$100
Michele and Marc Sakoff
$100
Corporate Match for Scheer/Breault Family
$100
Shaari and gideon cohen
$100
Jamie, Jon & Sydney Katz
$100
Phil & Carole Gruber
$100
Myra and Stuart Herz
$100
OBO Papa Mann - Fath Day
$100
Florence and Howard Shapiro
$100
Judy and Craig Singer
$100
Beverly and Michael Klein
$100
Denise and Keith Franz
$100
Jon, Shira, Leia and Sam Barkoe
$100
Sally & Howard Fishman
$100
Judy and Stuart Haman
$100
Diana & Roman Bronnberg
$100
Debbie and David Shapiro
$100
Ms. Samantha Holcman
$100
Donna & David Schweid
$100
Steph and Jeff Stern
$100
Scheer/Breault Family
$100
Michael and Erika Shapiro
$75
Happy birthday Sam! XO The Nobles
$72
Carly, Adam, and Jack Klareich
$64
Sharon & Michael Merlis
$60
Joanne and Ric Gruder
$60
Ronnie and Fred Hirsh
$60
Barbara and Shelly Lieberman
$60
Liz & Dave Zuckerberg
$60
Mr. Jeffrey and Amanda Schwartz
$50
Alexis and Adam Elover
$50
Michele and Mitch Borger
$50
Evan & Shara Wagowski
$50
Samantha & Brett Itzkovitz
$50
Corporate Match for Lana Carmichael
$50
Richard & Margret Mann
$50
Jillian Hillman and family
$25
Helena de-Vengoechea Rudd
$20
JOIN THE BATTLE. Beat Rare Cancers.
WELCOME TO OUR TEAM'S PAGE!
We are riding and raising money for Cycle for Survival, the movement to beat rare cancers. Will you help us surpass our fundraising goal by making a donation?
100% of every dollar funds innovative studies and clinical trials led by Memorial Sloan Kettering Cancer Center (MSK). Discoveries made by MSK revolutionize how cancer is diagnosed and treated, benefitting patients everywhere.
Join our team or donate today. Your gift will help give people with rare cancers a better future through new and improved treatments. Since 2007, Cycle for Survival supporters have provided resources to hundreds of doctors and scientists to pursue bold ideas that have led to the FDA approval of new drugs, lifesaving clinical trials, and four state-of-the-art DNA sequencers that are aiding in key cancer discoveries.
Thank you for supporting us!
The Cycle for Survival Web page and e-mail are provided as a courtesy to participants to help them manage fundraising efforts for this event. Memorial Sloan Kettering Cancer Center or any of its affiliated organizations, or their officers, directors, agents, or employees do not control, nor are they responsible for, the contents of this Web page. Any views or information provided on this Web page are the sole responsibility of the participant.

The participant's Web page may provide links to other Web sites and does not imply an endorsement by MSKCC, its affiliated organizations, their officers, directors, agents, and employees of the materials contained at those Web sites.