Stonehenge - Ride with Ofer
Team Captain:

Mr. Ofer J Yardeni

Bike Count:

Eight-Bike Team

Per Bike Average:

$18,424




Location:

New York, NY:

Date:

Time:
$250,000
Fundraising Goal
$147,389
Fundraising total
$147,389
Fundraising total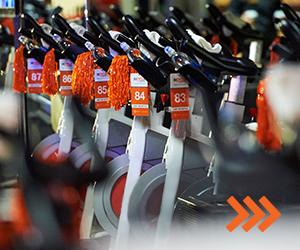 Team Honor Roll
Yardeni Family Foundation
$50,000
Neil & Virginia Weiss Foundation
$5,000
Roe Foundation Inc.
$5,000
David and Marla Susser
$2,500
Lois & Andrew Zaro
$2,500
The Heller Foundation
$1,800
Mr. Richard Jay Mack
$1,800
Mr. Mitchell H Kossoff
$1,500
Michael Brown & Elizabeth Winter
$1,000
May and Samuel Rudin
$1,000
Mr. and Mrs. Andrew Levine
$1,000
Andrew W. Albstein
$1,000
Family of Samantha Steinberg
$1,000
Emily and Scott Stackman
$1,000
Hakim Family Foundation Inc.
$1,000
jordan & kim Dickstein
$1,000
Dana and Matt Kossoy
$1,000
Peter & Stacy Hochfelder
$1,000
Susan and Scott Zucker
$1,000
Mr. Adam 'NoEmail' H Foster
$750
Jennifer & Eli Gross
$500
Aaron Jungreis / Rosewood Realty Group Inc
$500
TheGuarantors/Bob Schmidt
$500
lori and gary kaminsky
$400
Matt & Heather Borstein
$360
Ira and Stephanie Mark
$360
Yacov & Rivka Reizman
$300
Bonnie and Larry Kivel
$250
Adam and Shari Brooks
$250
Bonni & Kenny Silber
$250
Brian and Allison Ray
$250
Judy,David and Lauren Belkin
$250
Insurent Lease Guaranty Program
$250
Korff Family Foundation
$180
Jordan & Shari Franklin
$100
The Ryan Connelly Family
$100
Jill and Bruce Silber
$100
John & Kathy Addelman
$100
Aunt Janet & Uncle Paulie
$100
Nanci and Stuart gelb
$100
Daughter and Sons of Italian Heritage #2428
$50
Karla and joe racavich
$25
Steve and Robin Licker
$25
Nick and Connie Papapietro
$20
Teri and Mark Mascialo
$20
Maria and George Stumpf
$10
JOIN THE BATTLE. Beat Rare Cancers.
WELCOME TO OUR TEAM'S PAGE!
We are riding and raising money for Cycle for Survival, the movement to beat rare cancers. Will you help us surpass our fundraising goal by making a donation?
100% of every dollar funds innovative studies and clinical trials led by Memorial Sloan Kettering Cancer Center (MSK). Discoveries made by MSK revolutionize how cancer is diagnosed and treated, benefitting patients everywhere.
Join our team or donate today. Your gift will help give people with rare cancers a better future through new and improved treatments. Since 2007, Cycle for Survival supporters have provided resources to hundreds of doctors and scientists to pursue bold ideas that have led to the FDA approval of new drugs, lifesaving clinical trials, and four state-of-the-art DNA sequencers that are aiding in key cancer discoveries.
Thank you for supporting us!
The Cycle for Survival Web page and e-mail are provided as a courtesy to participants to help them manage fundraising efforts for this event. Memorial Sloan Kettering Cancer Center or any of its affiliated organizations, or their officers, directors, agents, or employees do not control, nor are they responsible for, the contents of this Web page. Any views or information provided on this Web page are the sole responsibility of the participant.

The participant's Web page may provide links to other Web sites and does not imply an endorsement by MSKCC, its affiliated organizations, their officers, directors, agents, and employees of the materials contained at those Web sites.