Team C.A.C. aka CAC
Team Captain:

Mr. Michael A. Capasso

Bike Count:

Six-Bike Team

Per Bike Average:

$17,839




Location:

New York, NY:

Date:

Time:
$100,000
Fundraising Goal
$107,032
Fundraising total
$107,032
Fundraising total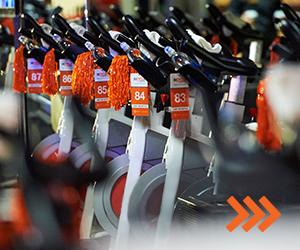 Team Honor Roll
Himan Brown Charitable Trust
$10,000
Iovino Enterprises
$5,000
Bridget & Michael A. Capasso
$5,000
Alliant Insurance Services/ Richard Ferrucci
$3,000
Joseph & Vicki Ferrara
$2,500
Matt Allen United Construction Services
$2,000
Support of Excavation
$1,500
Cap Equipment Leasing & Cap Rents - Frank Caporaso
$1,500
Delaney Associates, LP
$1,000
Tomcon Industries, Inc.
$1,000
Perfetto Contracting Co
$1,000
H.O. Penn Machinery Co. Inc.
$1,000
Jason and Anita Colodne -- Colbeck Capital
$1,000
Randy and Ruth Abend
$1,000
Eric and Julie Epstein
$1,000
City & County Paving Corp
$1,000
Hunters Point Recycling
$500
John & Michelle Curley
$500
Chris Todino ACR/CHR
$500
Brian and Laleh Harper
$500
Robert and Lisa Ross
$500
Tri-State Paving LLC
$500
Chilmark Builders, Inc.
$500
Dan and Denise DiSano
$500
On Behalf of Debbie, Denise and The Benjamin Co's
$500
NYC & Vicinity District Council of Carpenters
$500
SouthShoreRecycling / CapriLandscaping
$500
Pinnacle realty Of New York, LLC
$500
The Stavola Companies
$500
Pro Safety Services, LLC
$500
David & Denise Levine
$500
Joe K. & Patti Posillico
$500
Northeast Remsco Construction
$500
Ruzow & Associates, Inc.
$500
Liz, Alex & Cate McGee
$500
Allegaert Berger & Vogel LLP
$500
Joe E. West shore trucking
$250
Constantine Quadrozzi
$250
Virgo Fleet Supplies, Brooklyn, NY
$250
John Rafferty, WATCH GUARD 24/7
$250
Glenn and Sophie Biesiadecki
$250
RKLA Studio Landscape Architecture
$250
Rich Intelizano & Katz
$200
Rosalie Mazzalupo in support of Andrea Capasso
$200
Ms. Emma Angelina Jaramillo
$150
Michael and Cristina Niccolini
$100
M.A.M. Mechanical, LLC
$100
Gregg T. Wall / Fast-Track Materials Group
$100
Luis contracting corp
$100
Denise and Mitchell Tanzman
$100
Mr. Alvaro Castellanos
$100
John and Maureen Westphal
$50
Marjam Supply Company
$50
Joelle & Jonathan Fusco
$50
Eleanore, Daniel, and Juliet Miechkowski
$25
JOIN THE BATTLE. Beat Rare Cancers.
WELCOME TO OUR TEAM'S PAGE!
We are riding and raising money for Cycle for Survival, the movement to beat rare cancers. Will you help us surpass our fundraising goal by making a donation?
100% of every dollar funds innovative studies and clinical trials led by Memorial Sloan Kettering Cancer Center (MSK). Discoveries made by MSK revolutionize how cancer is diagnosed and treated, benefitting patients everywhere.
Join our team or donate today. Your gift will help give people with rare cancers a better future through new and improved treatments. Since 2007, Cycle for Survival supporters have provided resources to hundreds of doctors and scientists to pursue bold ideas that have led to the FDA approval of new drugs, lifesaving clinical trials, and four state-of-the-art DNA sequencers that are aiding in key cancer discoveries.
Thank you for supporting us!
The Cycle for Survival Web page and e-mail are provided as a courtesy to participants to help them manage fundraising efforts for this event. Memorial Sloan Kettering Cancer Center or any of its affiliated organizations, or their officers, directors, agents, or employees do not control, nor are they responsible for, the contents of this Web page. Any views or information provided on this Web page are the sole responsibility of the participant.

The participant's Web page may provide links to other Web sites and does not imply an endorsement by MSKCC, its affiliated organizations, their officers, directors, agents, and employees of the materials contained at those Web sites.