Team Jorge
Team Captain:

Mr. George B Christie

Bike Count:

Four-Bike Team

Per Bike Average:

$25,602




Location:

Greenwich, CT:

Date:

Time:
$100,000
Fundraising Goal
$102,409
Fundraising total
$102,409
Fundraising total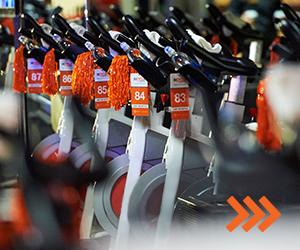 Team Honor Roll
December Challenge Match
$34,913
December Challenge Match
$7,274
Richard & Thuy Hoa Savage
$1,250
The Diddel Family Nike & Zeus
$1,000
Tom & Emily Michaud
$1,000
Karina, Grace and Winnie
$750
Carol and Stephen Viehe
$600
Alexander Hawes, Jr.
$500
heather & tom ficarra
$500
Dave and Marie Wardell
$500
The Cummiskey Family
$250
Elaine and Charles Doran
$250
Janice and Bruce Richards
$250
Roberta and Jonathan Baum
$250
Niko and Christine Kara
$250
Judy and Steve Banker
$250
Laubscher-Winter Family
$250
Jerry and Zaida Gonsalves
$250
Kathy and Donald Gustafson
$200
Kenzie & Merritt Jackley
$200
George's Role Model, aka Will Wightman
$150
David Mango and Kelly McAdam
$150
Andrew and Corinne Goodale
$150
Jacqueline Haidinger
$100
Melinda and Sue Stockmann
$100
Marcello & Meridith Khattar
$100
Carol and Mike Cantele
$100
Mike McMaster & Caitlin Wallace
$100
Corporate Match for Cailly Carroll
$100
Bryan and Kara Schapperle
$100
Sallie Saunders Colucci
$100
Ebit Speers & David McCormick
$100
cara and Michael Manes
$100
Michelle & Rob Holmes
$100
Pam and Mark Van Hoesen
$100
Phil and Lawre Goodnow
$100
Barbara and Karl Schulze
$100
Corporate Match for Anne Kane
$100
Kenneth and Cissy Yorke
$100
Jackie and Matt Johnson
$100
Lauren Morrow & Matt Murphy
$100
Barbara Boyd Yosaitis
$100
Bill and Julie Curran
$60
Sandra Cashen & Chris Williams
$60
Rick & Laurie Novakowski & Family
$60
Charlotte Hebert and Tom Nelson
$50
Tasker, Beth, Beckett and Isaac
$25
Sandy and Kara Sullivan
$25
Carly and Jackson Renshaw
$25
Rachel (Bakerman) Swanson
$20
Teri & Ross Zimmerman
$20

George Christie
$29,300

Denotes a Team Captain
JOIN THE BATTLE. Beat Rare Cancers.
WELCOME TO OUR TEAM'S PAGE!
We are riding and raising money for Cycle for Survival, the movement to beat rare cancers. Will you help us surpass our fundraising goal by making a donation?
100% of every dollar funds innovative studies and clinical trials led by Memorial Sloan Kettering Cancer Center (MSK). Discoveries made by MSK revolutionize how cancer is diagnosed and treated, benefitting patients everywhere.
Join our team or donate today. Your gift will help give people with rare cancers a better future through new and improved treatments. Since 2007, Cycle for Survival supporters have provided resources to hundreds of doctors and scientists to pursue bold ideas that have led to the FDA approval of new drugs, lifesaving clinical trials, and four state-of-the-art DNA sequencers that are aiding in key cancer discoveries.
Thank you for supporting us!
The Cycle for Survival Web page and e-mail are provided as a courtesy to participants to help them manage fundraising efforts for this event. Memorial Sloan Kettering Cancer Center or any of its affiliated organizations, or their officers, directors, agents, or employees do not control, nor are they responsible for, the contents of this Web page. Any views or information provided on this Web page are the sole responsibility of the participant.

The participant's Web page may provide links to other Web sites and does not imply an endorsement by MSKCC, its affiliated organizations, their officers, directors, agents, and employees of the materials contained at those Web sites.