Team Mims
Event: United Airlines NYC Half
Date: March 15, 2020
Donate
Cancer is omnipresent. Anyone impacted by cancer knows the enormity of the disease.
The fight to cure cancer needs our help. The level of courage and strength that cancer patients exude is beyond any level that a human should have to incur. We will continue to help all of those individuals and families who have fought, and fight, valiantly to beat cancer.
On March 15, my daughters and I will run the United Airlines Half Marathon in NYC in honor of my late wife Lisa and everyone else who has fought, is fighting or may have to fight cancer.
All proceeds will be donated to Memorial Sloan Kettering Cancer Research.
On behalf of all patients and families impacted by cancer, we thank you for your kind and generous support!
Rod, Lexi and Sammy Mims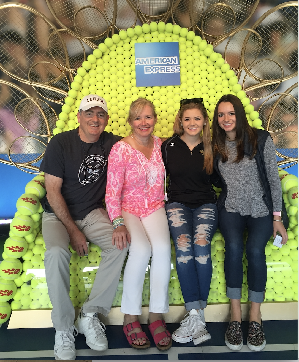 Donors
Funds from In Memory Of Page
$7,904
Rod Lexi and Sammy Mims
$6,100
Corporate Match for Brian Martin
$2,400
David and Cody and Friend's at Advisors Excel
$1,000
Corporate Match for Anonymous
$760
Steve and Kathy Crane
$500
Mary & Harvey Portner
$291
The Balsmeier Family
$250
Jay and Amy Rosencrance
$250
Mike and Michelle Knowles
$250
Melissa & Tim McCarroll
$250
Kelly and Bryan Stenberg
$200
Corporate Match for Knox Family
$200
Pat and Dave Patterson
$100
Mary & Dawson McKeown
$100
In Memory of Arthur O'Connell
$100
Georgette & Andy Robertson
$100
Catherine Manning Adams
$100
Hugh, Darlene and Jennifer Maginnis
$60

Denotes a Team Captain
The Fred's Team Web page and e-mail are provided as a courtesy to participants to help them manage fundraising efforts for this event. Memorial Sloan Kettering Cancer Center or any of its affiliated organizations, or their officers, directors, agents, or employees do not control, nor are they responsible for, the contents of this Web page. Any views or information provided on this Web page are the sole responsibility of the participant.

The participant's Web page may provide links to other Web sites and does not imply an endorsement by MSKCC, its affiliated organizations, their officers, directors, agents, and employees of the materials contained at those Web sites.