In Memory of Max J. Budwick / Globalwax LLC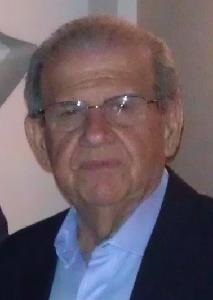 We have created and dedicated this page to help raise funds and direct any donations for Cancer research to Memorial Sloan-Kettering.

Many of the most important breakthroughs in cancer research and treatment have been brought to light at Memorial Sloan-Kettering, and none of that progress would have been possible without the support of people like you and me.
Our father was diagnosed with cancer 20 years ago. The treatment he received helped him beat cancer all those years ago. Unfortunately, eighteen years later he was diagnosed with colon rectal cancer which eventually he wasn't able to beat due to his weakened condition from chemo and kidney disease.
This means there's still more work to be done. The cancer our father beat has taken many people in the years before. And now with your donations, maybe the cancer that took him, will eventually have a better cure in the years to come.
We appreciate the time you take to read these words and the actions you are prepared to take in coming to this site. Every dollar counts, and I hope you will be as generous as you can. There's no such thing as a donation too small. Caring is great.
Thank you,
The Budwick Family and the continuing Global Wax LLC Family.
View More