In Memory of Seth Mannino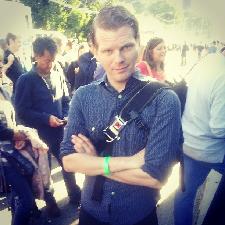 SETH'S WHEEL OF LIFE FOUNDATION
SETH'S LIFE

Many of you who are reading this know the story of Seth and have most likely played a part in his journey from insecure young kid to a complex, but strong and caring individual who had figured himself out and was, at 24 years old, looking set to fulfill the potential we always knew he had. Seth had been in the foster care system for three years before he came to us at age eight. He had a lot of ground to make up and we were total novices at parenting and had so much to learn. Sometimes we didn't feel we were up to the task and sometimes Seth must have asked himself what hit him: "aliens" for parents, a whole new set of relatives in England, Italy and Germany and his new dad getting a job in Venezuela. At times it was all too much but the love and support of friends and family kept us going through some very dark times. Many times when Seth seemed about to self-destruct, the love of those around him helped steer him back on course. I think we taught him the importance of friends as we had no family nearby and so our friends became like family and that was the same with Seth. He made lifelong friends from his classmates at Grove School and they were with him every step of the way through his illness. His Chicago friends were also extremely loyal and important to Seth, but the most important person in Seth's life was Paula. They were soulmates and devoted to each other in a way that takes most people 25 years of marriage, or never. Seth had found happiness, he had the courage to think about the future and he finally came home after a two year absence. He started to work for his father and they established a good working relationship and spoke to each other every day.
In April of 2014, after suffering from nosebleeds and bad headaches for several weeks, Seth was diagnosed with brain cancer (sino-nasal carcinoma). He underwent life-saving surgery lasting 14 hours and under MSK's doctors' guidance he went through proton beam radiation and chemotherapy. Last September his cancer was declared in remission but in January 2015 the cancer had come back this time as leptomeningeal disease. The last three months of Seth's life were a series of trips in and out of hospital but the cancer was unstoppable and when it spread to his nervous system, the doctors told us they could do no more. They helped us set up hospice care at the apartment we had rented in Brooklyn so we could all be together. Calvary Hospice were very sympathetic and helpful in showing us how to keep Seth as comfortable as possible so we could make the most of the time left to us. Seth died in his sleep on March 28, 2015 at his home. His fiancée, Paula, and a number of friends were there and many other friends were on their way but arrived too late to see him alive.
Among Seth's interests, other than legalizing marujana ☺, were history and philosophy. Whenever we went to England or Italy, he enjoyed visiting castles and hearing Grandpa's war stories and poring over old photos. Philosophy fascinated him and I remember he jumped straight from Harry Potter to Nietzsche!. He knew a lot about Buddhism and, at eighteen, he had Buddha's wheel of life tattooed on his forearm. Mum, of course, was pretty horrified but had to agree is was a beautiful tattoo and it was powerfully symbolic of Seth's search for direction and his determination to steer the right course through life. For this reason, we chose it as an emblem for his fund, and since Seth's death, his father (not the tattoo type), Paula and at least three other friends have had the wheel tattooed on their forearms as an act of solidarity and remembrance.
You may or may not know that brain and neck tumors are the worst cancers to treat and ones that don't receive the attention of the pharmaceutical industry or the funding of the "biggies" such as breast cancer and prostate cancer. Seth's cancer is very rare, only 50 cases per year are diagnosed in the US. There is little investment in research. Even if it is a drop in a bucket we hope we can help MSK make progress in fighting this type of cancer.
Donate
If you have been touched by Seth's story and would like to help, even in a small way, please click the "Make a Donation" button or sending checks made payable to Memorial Sloan Kettering with "Seth's Wheel of Life Fund in the memo line to:
Memorial Sloan Kettering Cancer Center
Attn: Seth's Wheel of Life Fund
885 2nd Ave, 7th Floor
New York, NY 10017
View More
Fundraising Honor Roll
Arnold Gorlick, Thuy Pham
Dominique & Joao de Oliveira
Margaret and Paul atkinson
Juliette and Laurent Fumex
Jo Ann Lynch/Michael Farmer
Scott Ortman and Gigi Schwartz
David, Eugenia & Anna Ward