In Memory of Richard Brock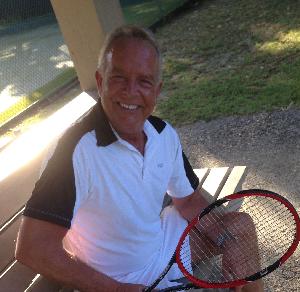 Dear Friends and Family,
My mother, Andrea, and I would like to honor and support the work that Memorial Sloan Kettering is doing to fight the type of cancer which recently took the life of my father, Richard, after only a few months.
As such, we have created this page for any donation you would like to make to the ongoing research of our oncology team, led by Dr. Andrew Epstein.
My father was incredibly brave, right to the end of his life. We were not only blessed to have the kind of treatment MSK provided, but also the unparalleled care that they gave all three of us, not just Dad. Our only frustration is that the current science prevented their medicine from having a greater effect on this wonderful man's life.
We thank you from the bottom of our hearts for all the love and support you have given us these last months. We will also be eternally grateful if you decide to extend that support further to this outstanding cancer research institution.
All of our thanks,
Alexis and Andrea
View More
Fundraising Honor Roll
Edward and Heidi Teitelbaum
The Miers Family, Kim Jeff, Jason, Chris and Brendan
Laurie, Emma, and Annabelle Sacco
Jennifer Wilson Jaskowiak
Cornel Brock & Ami Fulton
Diane and Frank Vigilante
Gregory & Gabriela Panayoti
The Bruce Brock Family, Natalie, Trish, Jim and Sherry