In Memory of Joan Gibbons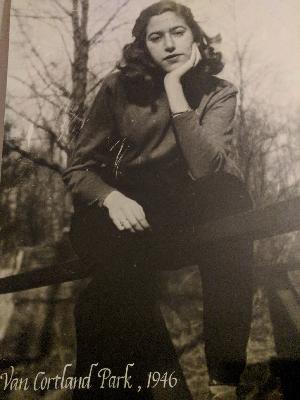 I've created this page to raise funds for research at Memorial Sloan Kettering, and I hope you'll consider joining the cause and making a donation.
The last few months of Joan's life were spent being treated at Memorial Sloan Kettering in a selected clinical trial. The care and attention she received was so professional, warm, and understanding from the doctors, the nurses, and the staff in general. I will always be grateful to Dr. Claire Friedman and Katy A. Nickolaus, PA, for the personal attention she was afforded with such kindness and compassion.

Many of the most important breakthroughs in cancer research and treatment have been brought to light at Memorial Sloan Kettering, and none of that progress would have been possible without support from people like you and me.

In fact, much of the most promising new research can't even begin without donations from individuals: in most cases, government funds become possible only after our support funds the early work that demonstrates real potential.

Too many of us know people who have faced a cancer diagnosis, and sometimes it's hard to know how we can make a difference. One of the most effective ways to help is to make sure the crucial work being done at Memorial Sloan Kettering continues to have the support that will drive it forward. I've created this page because I am determined to do my part.

When the next new breakthrough is announced, I want to know that I have been a part of making it happen, and it would mean that much more to me if you would join me in the effort so that I can say that we helped make it happen. Every dollar counts, and I hope you will be as generous as you can.

Thank you!
Sol and Family
View More
Fundraising Honor Roll
Rachelle and Fausto Garcia
RAchelle And Fausto Garcia
Paula, Mark, Erica, Gal and Mikey
Marisa Garcia and Will Lamond
Stephanie, Matt, Olivia, and Nolan Leeds
Joan, Steve and Andrew Albin
Raffaele and Tara Cardone
Martin Steve sian Steve and the gals.x x
Dean Misenhimer & Beth Barrett
Kristin, Kaycie and Family
Ian Olivo & Emma Saddleton
Joyce, Reuvaine, Danielle, Sam and Sheila
John and Hazelle McWilliams