In Memory of Dr. Gavril Pasternak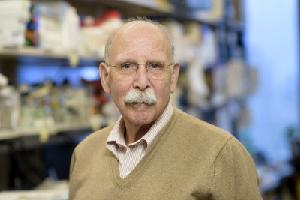 Dr. Gavril Pasternak's life work centered around pain management and pain research. For over 40 years he practiced pain management and ran a laboratory focused on pain at MSKCC. Gav made a momunental contribution to his patients and the field of pain research.
In honor of Gav's accomplishments and to promote his legacy, please donate here to support pain management at MSKCC.
View More
Fundraising Honor Roll
Sara Pasternak & Mathew Levine
Anna Balas MD and Alex Waldron
Dr. Steven and Linda Goodman
Charles and Barbara Inturrisi
Carol and richard hochman
Richard Bernstein & Janice Abbott
Karl Gruss and Anna Hayes
PSS & Associates, Merrill Lynch
Weill Cornell Graduate School
Peter Stambrook and Mary Piper
Myers & Langenthal families
Judy and Steven Perlmutter
Shawn, Tracy + Harrison Rabsky