5th Annual Pink Dance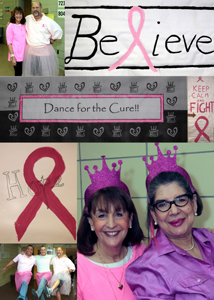 Fundraising Goal: $3,500.00
Total Number of Gifts: 24
Total Value of Gifts: $1,266.00
Please bookmark this page.
Recent Donors
Sonny n Dolores
The DiGiovanni Family
Yolanda Gerasimovich
Artie & Phyllis
George Wolf
John Sudia Family
Mark Reiman
Brenda
kastner family
Total Concept/Tom Messina

Full Donor List
October is breast cancer awareness month and our school attempts to raise funds through various fundraisers to promote Breast Cancer Awareness. Last year the students held a "Pink Dance" and raised over $2,000 for the cause. This year our students are extremely excited and hope to surpass that amount! They are able to do all these projects with the use of computers, cameras and many communication devices. Focus is always on their abilities, not disabilities! That everyone can make a difference.
---
If you think this page contains objectionable content, please