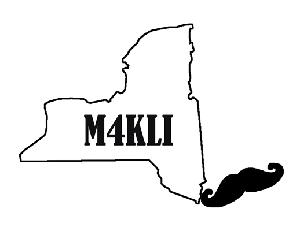 Mustaches for Kids Long Island 2017
The Mustaches for Kids Fund was created last year by Memorial Sloan Kettering to benefit various patient support programs in the Department of Pediatrics at MSK that are in need of additional funding. Specifically, the fund will help build the Teen and Young Adult (TYA) Program, which addresses the emotional needs of patients between the ages of 16 and 28. MSK is developing a mobile app to help TYA peers connect and support each other. A dedicated TYA Lounge recently opened as a space to socialize and relax away from the clinical setting. The Mustaches for Kids Fund will also help to provide vital non-medical support for families who are struggling with the emotional, financial, and logistical challenges that can adjoin a diagnosis of childhood cancer. Having to seek out and pay for hotels, meals, parking, and sibling childcare adds strain and anxiety. Removing these complexities enables parents to focus on their most important task: supporting and healing their child.
Mustaches for Kids is a national organization with chapters all over the country. Each chapter can pick its own charity to donate to. The Long Island Chapter donates to the PEDIATRIC CANCER CARE CENTER at Memorial Sloan Kettering Cancer Center. Over the past 10 years we have raised over $540,000 for this cause.
We're having a good time and raising money for a great cause all at once. 100% of all the money goes to the Mustaches for Kids Fund which benefits the Pediatric Cancer Care Center at Memorial Sloan Kettering. There's an English proverb that says "A man without a mustache is like a cup of tea without sugar." Just as sugar sweetens the tea, so do the mustaches sweeten our lives and hopefully, the lives of those around us.
Too many of us have known people who have faced a cancer diagnosis, and sometimes it's hard to know how we can make a difference. We've created this page because we are determined to help the kids visiting the Pediatric Cancer Care Center at Memorial Sloan Kettering continue being kids.
We want to know that we have been a part of making these children's lives a little bit easierand it would mean that much more to us if you would join us in the effort so that we can say that we helpedmake it happen. Every dollar counts, and I hope you will be as generous as you can.
Thank you!
Mustaches for Kids Long Island Chapter
www.m4kli.com
View More

Mustaches for Kids Long Island 2017
Event Honor Roll
Long Beach Polar Bear Club
Baldwin High School Staff
Lawrence Woodmere Academy
Isabella, Hunter & Austin Silverman
Long Beach HS Football Program
Mr. and Mrs. Glenn Silverman
Molly College Cheerleading Team
In memory of Uncle Alex from San Francisco
Justin Fitzmartin & Sarah Eriksen
Long Beach Classroom Teachers Association
D. Randazzo Paralegal Services, Inc.
Michael and Natalia Bubis
Emma Kate & Colin Wilkinson
Eric Funk & Ryan Harrington
On Behalf of Rene Joyeuse MD
Kathryn Silvestri-Lavelle
New Wave Pediatric Dentistry and Orthodontics
Baxter Stormtrooper Rodriguez
Mr. and Mrs. Robert S. Reder
I have to see your face now
Jay and Carolyn Stefanacci
Ben Pinsky and Marlee Nathan
Judy and Russell Silverstein
Aunt Kerry and Uncle Mike
Darlene & Michael Tangney
Stellye and Mel Weinstein
The MacDonald Family, Jupiter, FL
Rob & Jane Bogdan & Family
Martha and Bob Grill ("Mom and Dad")
Sydney Stewart & Dan Juliani
Kate Temme and Matt Zibelman
Jaimi Allan and Shannan Lenn
Lindsey/Brandy Gallidancanaro
Joanne Bell and Steven Steigerwald
Al, Becky, Andrew & Emily
Top Donors
M4KLI Event Day Gifts
Anonymous
Jamie Worden
Long Beach Polar Bear Club
Josh and Jaime Cohen