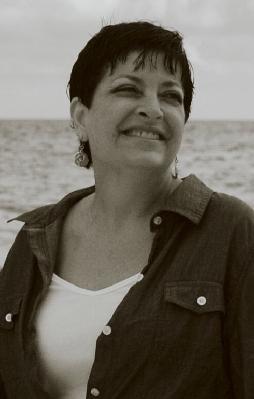 6th Annual Hit Ovarian Hard Tennis Fundraiser
For my Bar Mitzvah project in 2013, I was inspired to create Hit Ovarian Hard to raise money for ovarian cancer research because my aunt Barbara lost her 7 year fight against it in May of 2012. She was only 52 years old. She would've had so much more life to live and so much more of her love to give. I continue to think of her often.
This really has a deep meaning to me and my family and I would be so grateful if you would support us and this wonderful cause.
In my previous 5 years of running it, Hit Ovarian Hard has donated over $24,000 to Memorial Sloan-Kettering Cancer Center and been recognized at multiple dinners for big donors. I would like to make $6,000 my goal for this year and Hit Ovarian Harder. Thanks to everybody that has played and donated in previous years.
If you're going to play, please RSVP and let us know how many people are coming as soon as possible as the event is coming up soon. You can RSVP by emailing us at hitovarianhard@gmail.com or at jessek9062@gmail.com.
When you reply that you are going to play, please alert me of your level (beginner, intermediate, or advanced) so that I can better pick you partners so that we may have a better event and your name(s) just in case I don't have it.
I hope to see you there as we rally for a cure.
Help spread the word by wearing a Hit Ovarian Hard T-shirt which you can buy the day of the event or by emailing me.
Win some great raffle prizes in our tennis-can raffle. You don't need to be present to win. Raffle items email coming soon.
View More

Jesse Kallins
$2,448

6th Annual Hit Ovarian Hard Tennis Fundraiser
Top Donors
The Kallins Family
Event Donations
Anonymous
Eisen Family
Casellas Family