Thu 18 Oct 2018 09:43:06 PM CDT: This site is about to be upgraded to a new software release. During this upgrade you may experience interruptions or delays when entering information. We apologize for any inconvenience this may cause and thank you for your patience during this required update.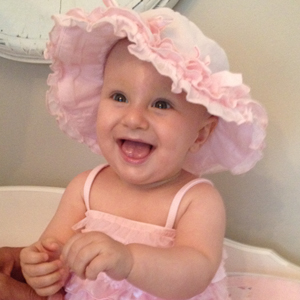 Whit's Way 2018
Whit Whit Walk
September 23, 2018 8:30am
Caumsett State Park, Huntington, NY

Benefitting The Whit Whit Fund at Memorial Sloan Kettering
2018 Fundraising Goal ~ $150,000
2017 Fundraising Total ~ $234,239
2016 Fundraising Total ~ $160,778
2015 Fundraising Total ~ $82,700
2014 Fundraising Total ~ $47,995
2013 Fundraising Total ~ $42,932
2012 Fundraising Total ~ $62,785
About the Walk
The Whit Whit Walk is a family-friendly walkathon that supports pediatric cancer research at Memorial Sloan Kettering Cancer Center (MSK). Since its inception in 2012, the Whit Whit Fund has raised more than $620,000 to find more effective and less toxic treatments for children with cancer.
The Caumsett loop is 3 miles.

Snacks and beverages at the finish line.
Credit card use will be available.

Strollers, wheelchairs and bicycles are welcome. No Scooters.
Thank you for your continued support, love and generosity. If you have any questions about this event, please contact the event coordinator at: Tracy@WhitsWay.org or go to: www.WhitsWay.org.
Our Story
Whitney Marie was born on September 27, 2011 at 1:02 am as a beautiful, healthy 6 lb. 12 oz. girl. On November 1st, at five-weeks-old, we noticed blood in Whitney's urine and went directly to the emergency room where a sonogram detected a "mass" in her right kidney. At six-weeks-old, Whitney had her entire right kidney removed at Memorial Sloan Kettering Cancer Center and the mass was diagnosed as a Malignant Rhabdoid Tumor of the Kidney. This extremely rare and aggressive cancer affects young children and only five to ten cases are diagnosed in the US each year. At seven-weeks-old, Whitney started her first chemotherapy treatment.
After a brave, ten-month battle, Whitney passed away peacefully on October 8, 2012. Although she was here briefly, her life significantly impacted many people around her. She taught us that regardless of the circumstances, we must always BELIEVE!
For more information on Whitney Marie Posillico and her family, go to: www.WhitsWay.org.
View More

Generous Donors
Patricia and Doug Hammond
Frederic R Coudert Foundation
The Posillico Foundation, Inc.
Sarah, Rob, Collin and Josie Trust
Katharine Jessica Interior Design
Knutson's Yacht Haven Marina
Stephen and Elizabeth Benjamin
Colleran, O'Hara & Mills L.L.P.
Coach Real Estate Associates, Inc.
Chipco Construction & Contracting Co Inc
Redwood Contracting Corp.
Dominick M. Servedio, STV
Independent General Contracting LLC
Condos Brothers Construction Corp.
Mrs. Kathleen M Posillico
Randy and Adrienne Nielsen
The Dello-Iacono Law Group PC
Michael Ferrucci Repair Inc.
Forchelli Deegan Terrana LLP
Consolidated Electrical Distributors
A&J Building and Construction Corp
Mr. and Mrs. Sean Mcauley
Melanie & Michael Neumann
Yeshim and Sean O'Donnell
Vincent Iannelli and Janet Guerra
Carmela & Brett Schneider
Neiman Marcus Beverly Hills
David Schlamm/City Connections Realty
Barbara and Charlie Forte
Karin and Erwin Gerbavsits
Cheryl Ito, Ali Pimentel, Amanda Sergi
Tiffany and Steffany Tripodi
Mr. and Mrs. Alexandra Whelehan
Mr. Robert P. Schmitt Jr.
Ms. Lindsey Norris Bernard
Patrick and Catherine Neligan