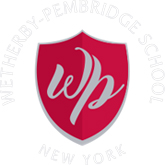 Wetherby-Pembridge School Fundraising
We have created this page for friends and family of The Wetherby-Pembridge School to raise funds for pediatric research at Memorial Sloan Kettering, and we hope you'll consider joining the cause and making a donation.
Many of the most important breakthroughs in cancer research and treatment have been brought to light at Memorial Sloan Kettering, and none of that progress would have been possible without support from people like you.
In fact, much of the most promising new research can't even begin without donations from individuals: in most cases, government funds become possible only after our support funds the early work that demonstrates real potential.
Too many of us know people who have faced a cancer diagnosis, and sometimes it's hard to know how we can make a difference. One of the most effective ways to help is to make sure the crucial work being done at Memorial Sloan Kettering continues to have the support that will drive it forward. Every penny counts, so please consider a donation on the school's behalf.
In addition to raising funds, throughout the year, the WPNY children will participate in the charitable process. During the holiday season, the children will make gift baskets for the children in the Pediatrics Pavillion at MSK.
MSK participates in employer matching programs. Copy and paste this link in your browser to find your company: https://giving.mskcc.org/matching-gifts
Thank you in advance for your kind donation!
Let's Cure Cancer!
Wetherby-Pembridge School New York
View More

Wetherby-Pembridge School Fundraising
Top Donors
The Martin Family
Albert Panozzo
Robin Shifrin
Yulia Dolmatova
Richard Hoyle