Team Dooley
Team Captain:

Ms. Erin Dooley

Bike Count:

Single Bike Team

Per Bike Average:

$12,631




Location:

New York, NY:

Date:

Time:
$12,631
Fundraising total
$12,631
Fundraising total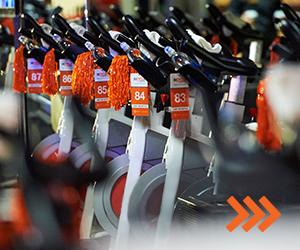 Team Honor Roll
December Challenge Match
$600
Mr. & Mrs. Robert Dooley
$500
The Colamussi Family
$250
Katherine, Hadley & Michael Fisher
$250
Jordana and Ross Martin
$250
Prince Building Maintenence
$200
Chris & Gina Glanzman
$100
With love, Gramma and Papa
$100
Mike Brosko, Mitsubishi Electric
$100
Vicky and Frank Mulvey
$100
Kayla, Scott, & Poppy
$100
Patrick and Nancy Dooley
$100
Salvatore Robustelli
$100
Sam, the one from work
$60
December Challenge Match
$54
Kelly and Paul Brochu
$50
Mike Mascari, Mitsubishi Diamond Vision
$50
Melvin Kaye & Jane Kaye
$36
Lisa and Ivan Menschel
$25
For all those who fight cancer everyday! NHarrigan
$25
because all my grands are SO cute, Gramma
$25
Evelyn and Stephen Max
$25
Judy & Stuart Mencher
$25
Geraldine Burtt & Jennifer Thearle
$25
Marjory and Harvey rudowitz
$20
Emily Bennett, New Tradition
$20
Bob Pennington-Mitsubishi
$20
Pat and Sandy Meyersfield
$18

Erin Dooley
$2,045

Denotes a Team Captain
JOIN THE BATTLE. Beat Rare Cancers.
WELCOME TO OUR TEAM'S PAGE!
We are riding and raising money for Cycle for Survival, the movement to beat rare cancers. Will you help us surpass our fundraising goal by making a donation?
100% of every dollar funds innovative studies and clinical trials led by Memorial Sloan Kettering Cancer Center (MSK). Discoveries made by MSK revolutionize how cancer is diagnosed and treated, benefitting patients everywhere.
Join our team or donate today. Your gift will help give people with rare cancers a better future through new and improved treatments. Since 2007, Cycle for Survival supporters have provided resources to hundreds of doctors and scientists to pursue bold ideas that have led to the FDA approval of new drugs, lifesaving clinical trials, and four state-of-the-art DNA sequencers that are aiding in key cancer discoveries.
Thank you for supporting us!
The Cycle for Survival Web page and e-mail are provided as a courtesy to participants to help them manage fundraising efforts for this event. Memorial Sloan Kettering Cancer Center or any of its affiliated organizations, or their officers, directors, agents, or employees do not control, nor are they responsible for, the contents of this Web page. Any views or information provided on this Web page are the sole responsibility of the participant.

The participant's Web page may provide links to other Web sites and does not imply an endorsement by MSKCC, its affiliated organizations, their officers, directors, agents, and employees of the materials contained at those Web sites.